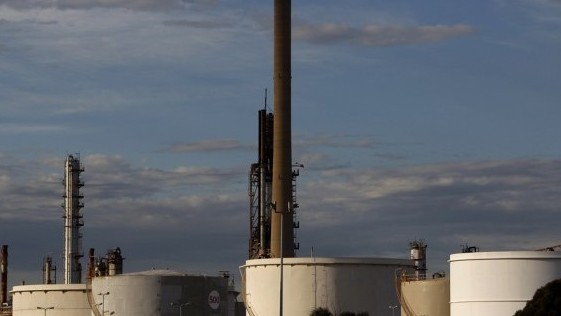 ---
SINGAPORE: Oil prices slipped slightly in Asian trade on Thursday, losing some of their steam from Wednesday as investors awaited further news on Europe's debt crisis and its impact on the commodity.

New York's main contract, light sweet crude for June, eased nine cents to 83.13 dollars a barrel. Brent North Sea crude for June delivery was down nine cents to 86.07 dollars per barrel. Traders were eagerly watching Europe's reaction to Greece's mounting difficulties as debt markets increasingly punish Athens, dealers said.

"It's pretty quiet in terms of news at the moment. When... there is some new development in the Greece situation, then the market could go either way," Clarence Chu, a Singapore-based trader with Hudson Capital Energy told AFP.

Germany on Wednesday signalled that it was willing to stop stalling the activation of a European Union-IMF bailout, with chancellor Angela Merkel saying rescue talks must be "accelerated."

Germany, the pivotal player in any bailout as Europe's biggest economy, has said it will lend Greece the money it needs to avoid a crippling default only if Athens promises to make further budget cuts.

Greece faces a May 19 deadline to repay nine billion euros (12 billion dollars) in maturing debt, but is unable to access private capital following a credit downgrade by Standard & Poors Tuesday. Oil had risen sharply late  onWednesday after a day of being buffeted by the European crisis, and were further boosted on news the US Federal Reserve was keeping interest rates at ultra-low levels, further stimulating the US economy.