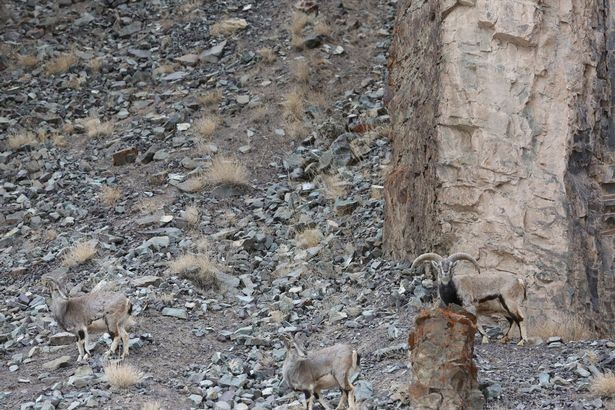 ---
The snow leopard, the national heritage animal of Pakistan and an endangered species, is playful and stealthy.

Found in the northern regions of Pakistan, it is a creature that is both admired and feared by people. It is admired because it is beautiful and almost adorable to look at, with its cat-like features and soft fur.




And it is feared because it creeps up on its prey so stealthily that by the time you figure out where it is, it would have devoured you whole.




Look at this picture and see if you can spot the snow leopard prying on its dinner:




Take a closer look:




The poor animals couldn't either, and probably fell prey to the clever hunter. Or maybe they ran away just in time. There it is!




Were you able to spot it?
COMMENTS
Comments are moderated and generally will be posted if they are on-topic and not abusive.
For more information, please see our Comments FAQ