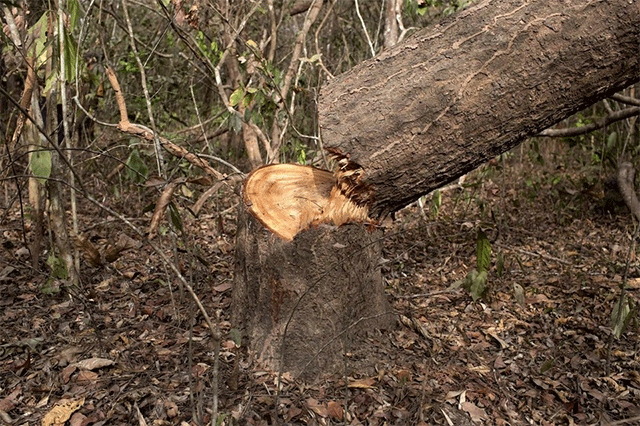 ---
PESHAWAR:



The evergreen rosewood tree (dalbargia sissoo or sheesham), once a major source of fuel wood and later in high demand in the furniture industry, is now dying a slow and mysterious death across the country.




Warning bells

According to the foresters, rosewood trees are wilting to death at an alarming rate. They expect this will have deleterious consequences for not just the furniture industry but also for the environment.

Research and Development Forest Director Malik Javed said, "The rosewood tree is one of the few species that absorbs nitrogen from the environment and transfers it to the soil to maintain its fertility." He added, "With this the soil will lose nutrients, rainfall will become erratic and even the birds that nest and breed in the thick canopies will migrate."

Sheesham or rosewood is popular with furniture makers because it is durable; also costly. This wood, sourced from Khyber-Pakhtunkhwa as well as Punjab, travels as far south in Karachi to be used in quality furniture.

Javed said besides the larger furniture industry, local farmers also use rosewood trees to make furniture.

"The furniture made using rosewood is durable and lasts for about six decades easily; local farmers often use it to make trousseau furniture for their daughters." Javed said these farmers who supplement their income from agriculture through this business will also lose a considerable amount of money.

Conflicting theories

According to Javed, people from various fields have come up with their own hypotheses about the cause of the slow death of these trees.

He said rosewood trees reach maturity in 19-21 years and live for about 60 years on rotation. "A few forest experts believe that rosewood trees have completed their rotation age and have ceased to produce oxygen." According to various websites, the natural process for other plants which contribute this phenomenon of nitrogen-fixing is similar. The plant completes its lifespan and then releases fixed nitrogen into the soil.

"Some state that its roots, stems and even leaves are covered by fungi that are killing the trees silently," Javed added.

Soil scientists claim the trees are dying due to a deficiency in soil nutrients that does not allow the roots to transport water and other minerals to upper parts of the tree.

While entomologists are of the view that trees get exposed to various kinds of insect and bacterial attacks, foresters say rosewood trees have been out of home for more than a century and due to their intensive breeding, are finally decaying slowly.

Javed also had a theory to contribute to the collecting pool of opinions: "Die back is one of the most threatening diseases attacking rosewood trees." Javed added, "In this disease, parasites attack the trees' aerial parts that cause a loss of moisture and so the trees shed all their leaves."

He speculated the death might also be due to the fact that people remove the bark of the tree which could hinder the upward movement of water and nutrients.

Solutions?

According to scientists, rosewood trees might survive if roots and bark are protected. They suggest all injuries to the tree roots must be prevented, old bark must be removed and soil fertility must be maintained.

While foresters are looking to substitute rosewood tree to support the environment and wood industry, Javed believes at least 10 trees must be planted in order to curb the present environmental degradation.

The journey

The tree was first imported by the British from Nepal to the sub-continent in 1860 and was planted in parts of Punjab and Khyber-Pakhtunkhwa where there was an abundant supply of water.

"Rosewood trees grow in areas with plenty of water and that is why most of the trees are planted in Mardan and Peshawar divisions where average rainfall ranges from 15 to 40 inches per year," Javed said. The trees are also found across Haripur, Charsadda, Swabi, Kohat, Bannu and DI Khan.

Published in The Express Tribune, October 1st, 2015.