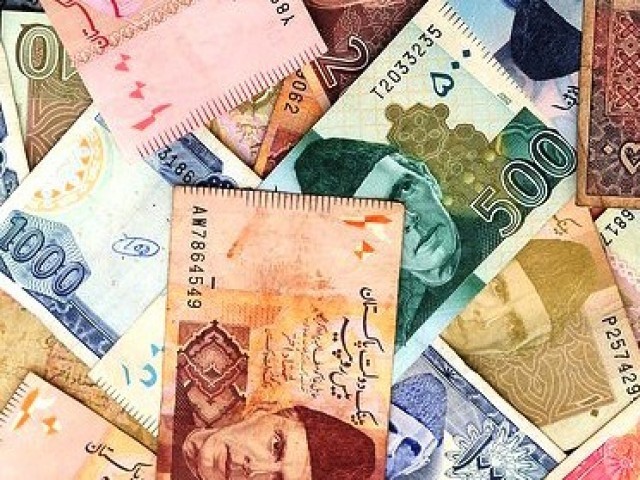 ---
ISLAMABAD:



As parliamentarians gear up to submit their income statements to the Election Commission of Pakistan, a special parliamentary body set up to probe the history of assets and tax payments by legislators, has run aground for the lack of a captain to steer it. The probe into evasion has been quietly shelved.




Last April, the treasury benches had surprisingly backed a resolution moved by opposition member, Pakistan Tehreek-e-Insaf's Asad Umar, to constitute a parliamentary body to probe tax evasion by lawmakers.

As a result, a 10-member commission was formed. It consisted of seven members from the ruling party, and the remaining from the opposition including Umar, Pakistan Peoples Party's (PPP) Shazia Marri and Muttahida Qaumi Movement's (MQM) Rashid Godil.

The committee had elected Omar Ayub as the panel's chairman. But it was rendered headless when Ayub was de-seated following a long legal tussle in June 2015.

Since, the committee has not had a new chief, and the probe is all but over.




Shy to probe legislators

While the committee may have only recently been left without a captain, it seems that it had barely made it out of port when it decided to stow its sails.

"The committee's proceedings were a joke," Umar told The Express Tribune, adding that it had refused to probe lawmakers after just three meetings on the pretext that the Federal Board of Revenue (FBR) had already released a tax directory of all parliamentarians.

"Despite my repeated requests, so far, the government has not provided minutes of the panel's last meeting."

To a query, Umar conceded that PTI could not follow up on the panel due to its 126-day long sit-in outside parliament and its prolonged absence from the assembly. "It is in the national interest that the issue should be investigated properly and the report be made public."

Marri, meanwhile, said that while she could attend only one of the panel's meetings, adding that the panel no longer existed.

"It was just a fact-finding panel, it was not supposed to investigate or probe anything," said PML-N MNA Mian Abdul Manan, adding that he will play his role to revive the committee. The National Assembly's website still lists the committee as active, though without a head.

He further said that the panel was told all lawmakers were taxpayers.

Ignorance is bliss

At least three ruling party MNAs said they weren't aware of the creation of any such committee, let alone becoming members of it. "I don't know if I am a member of this special committee, as I have not received any notification about it," said PML-N's MNA Shaikh Rohail Asghar, who is also a member of the National Assembly's Public Accounts Committee (PAC).

"I am also heading the NA's standing committee on defence, and I was not informed whether I was also a member of any other such panel."

Separately, committee member MNA Qaiser Mahmood Sheikh said that he, too, was unaware of the panel's existence.

Imran wants greater accountability

PTI chief Imran Khan lamented that the government had failed to introduce tax reforms two years after assuming power.  "It has been over two years of the PML-N being in power but so far no tax reforms have been introduced," he said.

"Pakistan is amongst 10 countries where the tax to GDP ratio is the lowest."

Asked about his own assets and taxes, Imran said that "If any suspicious activity surfaces during [the] audit of my tax details and assets, I should be jailed," he said.

Published in The Express Tribune, September 20th, 2015.
COMMENTS (1)
Comments are moderated and generally will be posted if they are on-topic and not abusive.
For more information, please see our Comments FAQ