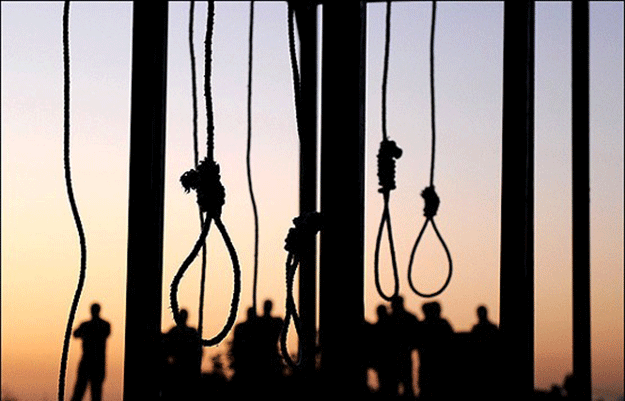 ---
LAHORE: Abdul Basit, 43, a convict paralysed from the waist down, is scheduled to be hanged in Faisalabad three days ahead of Eidul Azha. Basit had contracted tubercular meningitis in prison and according to a medical board's report, the illness had left him bedridden. 

A sessions court issued death warrants for Basit on Friday and ordered jail authorities to hang him on September 22. Basit's mercy petition, filed on July 22 before the president, is still pending. Earlier, the Supreme Court had dismissed his petition in which he had pleaded that his execution would be a cruel and an unusual punishment.

Pakistan's prison guidelines require that a prisoner stand on the gallows in order to be hanged.

So far, the authorities have not explained how they intend to hang a prisoner who needs a wheelchair to get around, Justice Project Pakistan director Sarah Belal said in her comment on the death warrants issued for Basit.

She said the Pakistan Prison Rules states that the rope for hanging must be the correct length, in order to prevent prisoners from facing protracted strangulation (if the rope is too long) or decapitation (if it is too short). The rules state that the rope's length is determined by measuring it from "the lower jaw of the condemned prisoner as he stands on the scaffold".

She said this was among other procedures that could not be followed in Basit's case, leaving open the possibility of a botched hanging.

The Lahore High Court had initially stayed Basit's case, but ruled earlier this month that it could go ahead, despite failure of prison authorities to explain how the execution would be carried out. The court added that Pakistan's obligations under international law "should be kept aside".

The LHC also incorrectly stated that Basit's lawyers had failed to challenge the dismissal of an earlier mercy petition, Belal said. In fact, his lawyers had filed a mercy petition on July 22, on which the government has taken no decision so far, she said.

"The execution of a paraplegic would constitute a cruel and unusual punishment, violating not only the fundamental right to human dignity enshrined in our Constitution, but also Islamic jurisprudence and international treaties that Pakistan has ratified under the GSP plus status," Belal said.

The Pakistan Prison Rules do not cover the hanging of a man paralysed from the waist down and his mercy petition is pending before the president.

"The president must use his powers to stop the execution and show the world that we protect the lives of those most vulnerable in our society and that we take our international commitments seriously," she said.

Published in The Express Tribune, September 19th, 2015.
COMMENTS (3)
Comments are moderated and generally will be posted if they are on-topic and not abusive.
For more information, please see our Comments FAQ