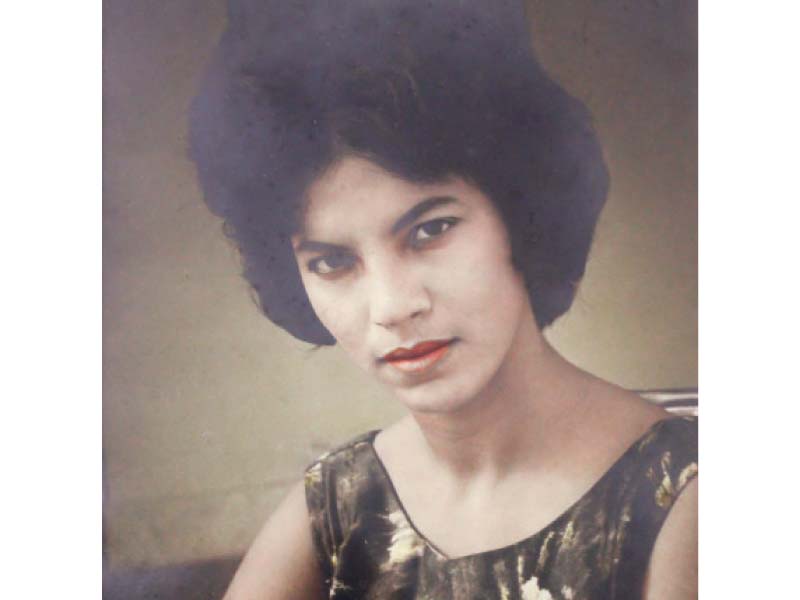 ---
KARACHI: "You can't go through life with 13 A*s plastered on your forehead, what are you?"

This is the motto by which Mrs Yolande Henderson has taught for over 60 years. After graduating from St Joseph's College, Mrs Henderson joined St Patrick's School as an English literature and language teacher in 1954 and never looked back.

Working her way up from a junior teacher to eventually becoming the O' Levels headmistress, her loyalty has remained with the institution throughout her teaching career. Due to the deterioration of her health, she left the school in 2006 but continued to give tuitions at her home.

"Education isn't education anymore," she lamented, explaining her theory that education is more than 'book knowledge'; it also involves shaping a student's personality. Today, schools don't place as much importance on shaping personalities. Now they focus on schools as a business, she said. They have become commercialised, treating parents as customers, the school administration as salespeople and the students as products.


Mrs Henderson advocated the need for extracurricular activities during her time at St Patricks. PHOTO COURTESY: WILLIE HENDERSON

Mrs Henderson has observed a deterioration of attitude over time as well. The students of yesteryear were more polite and had a more relaxed lifestyle, she claimed. With the rising trend of tuitions and the added pressure of getting admissions to large, prestigious colleges abroad, students have been deprived of the second, unfortunately less stressed upon, aspect of education — becoming a better human being.

She firmly believes the verse, 'to meet with Triumph and Disaster and treat those two imposters just the same' by Rudyard Kipling embodies a quality that is often instilled through sports and other extracurricular activities. Team spirit and confidence can be instilled in students when they are given their chance to shine. Unfortunately, some schools have razed their playing fields in order to beautify their grounds while others don't even let students perform in school plays without pre-recording it. "What kind of message are you sending to the children? That you don't trust them or their abilities?" she wondered.

Her son, Willie, claimed that his mother was a driving force behind the school's extracurricular activities, from adding a class library to encouraging students to read and organising school plays.

Falling in love with Pakistan

When her family moved to Pakistan from Goa in 1950, Mrs Henderson wasn't happy with the move. Later though, she came to believe in the Pakistani dream and all that it represented. "I came from a family of doctors and, in order to break the mould, I became a teacher," she said, her eyes twinkling mischievously. "I didn't become a teacher because everyone else [in my community] was doing it, I became one because I loved to teach," she said. This love for teaching seems to have slowly disappeared from today's educators. Today, everyone is out to make a fast buck, she felt.

A teacher who built character

"I've never won a medal in my life, I've never really excelled at anything, except I became a pretty good teacher," she claimed, and to this her students will gladly attest.

"She's one of the best teachers I had," recalls Roland deSouza of NGO Shehri-CBE. "She encouraged me immensely and tried to get us to be the best we could be." In fact, one of her first students at St Patrick's was former president General (retd) Pervez Musharraf. Another student, Dr Iftikhar Salahuddin, an ENT specialist and an author, autographed his book 'Jerusalem - A Journey Back in Time' to 'my teacher who taught me character building'.

Finding humour in the classroom

The dedicated teacher recalled some of the interesting encounters in her classroom. "The tenth class never used to complain to me as other classes would," she narrated, adding that one day she walked into their classroom and asked them why they never did. "Does nothing trouble you, or am I a monster? I asked," she said, adding that there was pin drop silence until one boy, Sheryar, told her that she was a monster.

"I was completely shocked but had to think fast so I asked him to write a 500-word composition telling me why I am a monster and have it on my desk the following morning," she recalled. "Sure enough, he wrote a hilarious piece pointing out some of my faults, of which I was unaware."

These are the kind of educators Karachi needs, ones who can find humour in difficult situations and who encourage students rather than leave them trembling in fear.

Published in The Express Tribune, September 17th, 2015.