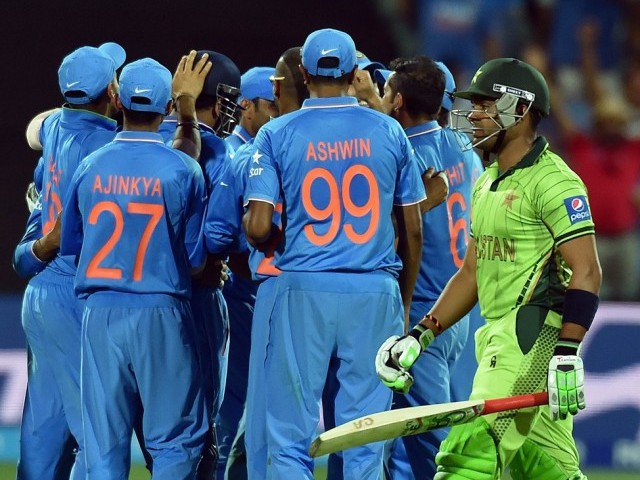 ---
International Cricket Council (ICC) president Zaheer Abbas on Tuesday said that if ever there was a perfect time for Pakistan and India to play cricket, it was now.

"The whole world wants India and Pakistan to play," said Zaheer, as quoted by One India.

"I hope the time will come and we will start playing cricket. Whole world is looking for the Indo-Pak series, no doubt about it.

"It's not just Pakistan wants to play India. India should also want to play against Pakistan. And if they play, this is the right time to start. As CEO Dave (Richardson) said, everybody is looking forward to seeing India-Pakistan play. People want to see Pakistan-India first, Ashes second."

Zaheer further said that he was ready to contribute in any manner possible to materialise the series.

"If there's someone who I can see and convey the message, I will," he said, when asked if he would hold talks with the Board of Control for Cricket in India (BCCI).

The Pakistan Cricket Board (PCB) chief Shahryar Khan last week requested Zaheer to help him influence the Board of Control for Cricket in India (BCCI) into playing the series scheduled to be held in the UAE in December.

Read: PCB seeks Zaheer Abbas' help for Pakistan-India series

"When I played cricket for my country in '69-70, I played against India after 18 years. So I hope it will start soon," said Zaheer.

Zaheer was talking to the reporters in Hyderabad, India at the invitation of the Hyderabad Cricket Association for the prize distribution of All India Moin-ud-Dowlah Gold Cup final being played between Hyderabad XI and India Cements.

Zaheer also commented about the city that it has changed a lot saying it has become beautiful.

"Lot of changes in this place. It looks very beautiful. I have been noticing all the changes on my way here from the airport. Really enjoyed the traffic and the roads, your airport has become wonderful, looks like some place abroad. It's beautiful," he said.

Moreover, he said that India's new skipper Virat Kohli was handling his job very well.

"I'm hoping he'll become better. There should be aggression, why not. But the main thing is you need to beat somebody, not by talking but by performing on the field," he opined.