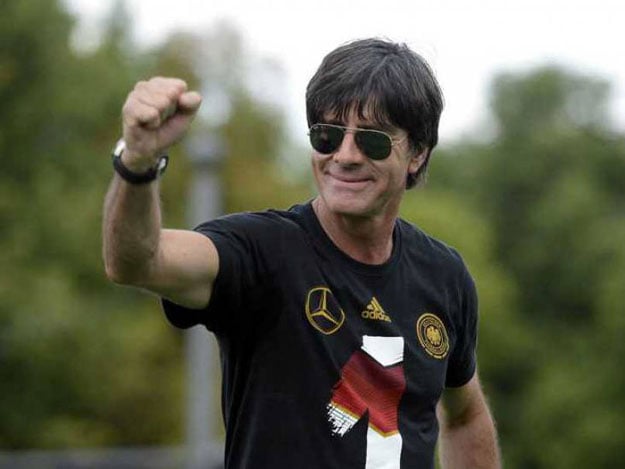 ---
BERLIN: Germany national coach Joachim Löew has donated a cheque of 25,000 euros in honour of his career achievements to a refugee charity.

Accepting the "Golden Pyramid" award in Hamburg, where he was also inducted into the German Sports Hall of Fame, Loew announced he was giving the cheque to help the influx of refugees arriving in Germany.

Read: Germans firmly back refugee open-door policy

"It is all of our duty to help all of those who need it," he said.

Loew, who led Germany to the 2014 World Cup in Brazil, joins a list of previous recipients which includes the likes of Franz Beckenbauer, Steffi Graf and Katarina Witt.

"Our welcome should also be a world-beater," he quipped. "Let us extend a welcome to the refugees in the same way we did when welcoming football fans from around the world in 2006 for the World Cup in Germany."

Germany has become the destination of choice for many refugees, particularly Syrians, after Chancellor Angela Merkel decided to relax asylum rules for citizens of the war-torn country.

Read: Extremists in Germany trying to recruit young refugees: intelligence service

However, with some 450,000 people arriving in Europe's biggest economy so far this year, local authorities say they are buckling under the sudden surge.
COMMENTS
Comments are moderated and generally will be posted if they are on-topic and not abusive.
For more information, please see our Comments FAQ