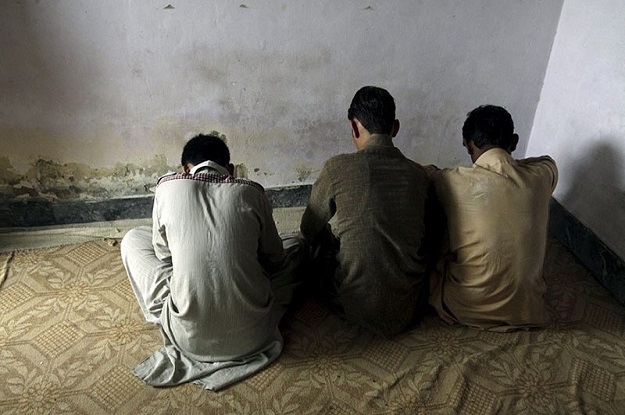 ---
KARACHI: When a child sexual abuse case surfaced in Kasur, the media was abuzz with activity and termed the incident a 'scandal'. However, as time went by, the matter was swept under the carpet and the media shifted its focus to other scandals that were more newsworthy.

This was the premise of a panel discussion titled 'The Open Secret: Child Sexual Abuse in Pakistan' held at Habib University (HU) on Saturday. The event was aimed at raising awareness about the menace of child abuse and influencing policy debates on the matter.

"The Kasur incident was deemed a scandal because child sexual abuse is not openly discussed," said HU associate professor Asif Farrukhi. "We must realise that this phenomenon is not an open secret but is prevalent in our society. We now need to understand how we can protect our children from this menace."

During the panel discussion, Dr Murad Moosa Khan, a consultant psychiatrist and chairperson of the department of psychiatry at the Aga Khan University (AKU), said the problem of child sexual abuse cannot be viewed in isolation. "There is a pressing need to contextualise this issue before it spirals out of control," he said. "We need to examine the root causes of child sexual abuse by looking towards society at large."

Dr Ayesha Mian, who is a child psychiatrist at AKU, said some of the most common perpetrators of such crimes can be found in the victim's inner circle. "This is a violation of an unspoken trust that underpins family relationships," she said. "At this critical juncture, we need to understand the psyche of the perpetrators to protect an entire generation from bearing the emotional scars of abuse."

According to Mian, a suitable support mechanism is needed to provide victims with the moral courage to obtain justice.

Dow University paediatrics professor Dr Aisha Mehnaz drew attention to the "commercial angle" of the Kasur child sexual abuse case. "Parents were aware of what was happening to their children," she said. "They had been paid to remain silent. The only way we can put an end to such cycles of exploitation is by taking immediate action. We can't wait for laws. We will need to monitor our children at all costs and constantly understand their needs."

Human Rights Commission vice-chair Asad Butt insisted that the criminal justice system will need to be streamlined to accommodate the needs of child sexual abuse victims. "The lack of implementation of laws cannot be used as an excuse anymore," Butt said. "Society will need to raise awareness about this menace and address the plight of victims."

Published in The Express Tribune, September 13th, 2015.
COMMENTS
Comments are moderated and generally will be posted if they are on-topic and not abusive.
For more information, please see our Comments FAQ