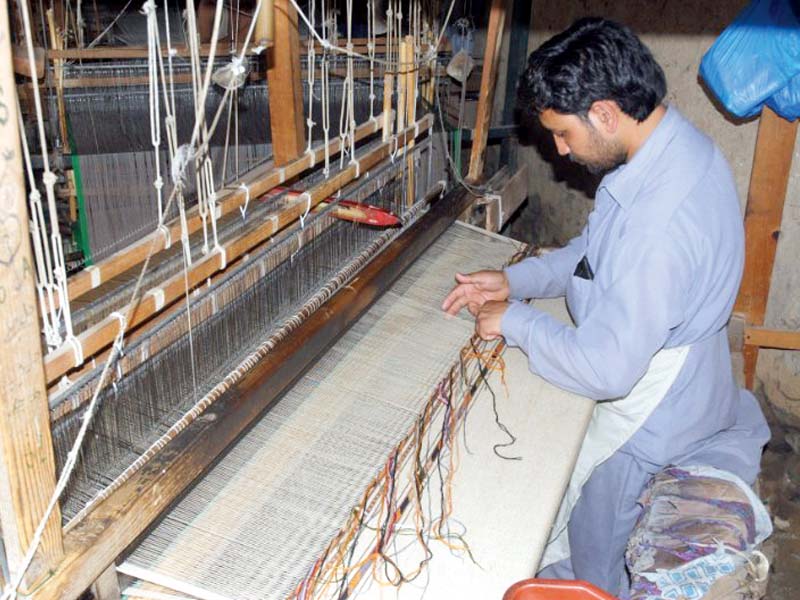 ---
PESHAWAR:



Hand-woven cloth and embroidery date back to centuries in Khyber-Pakhtunkhwa. What was once a chief industry now remains in the books of few artisans who are unsure about continuing with the practice adopted by their forefathers. There was a time when tourists would pour in from around the world and traditional Pukhtun cloth would reach an international market through word of mouth.




Gone are the days when life was good for these masters of the trade that are now scattered across the province. Keeping the dilemma in mind, entrepreneurs have come forward with a venture called Pakhtun Wardrobe. It is an initiative of the youth of Swat who wish to mend their valley's social and economic fabric, bit by bit. This will be carried out through a state-of-the-art website which is being put together with help from HIVE and Pakistan Youth Alliance. Promotion of Pukhtun culture by exhibiting the region's arts and crafts online is a cause considered noble by the founders of the project. "It will help uncover the creative and positive side of our people around the world," said co-founder Haris Babar. Speaking about the initiative, Babar said it is a social enterprise that will foster economic betterment of local artisans. "Militancy has snatched the livelihood of these craftspeople," said Babar.




Based in Mingora, the company will help 455 such workers in Swat's Islampur area and 15 in Charsadda. Additionally, 300 women associated with embroidery have also been contacted. Owing to a general lack of awareness, local artisans are unaware of the potential of international markets and the internet.




"There are those who exploit them by buying their products at the lowest possible prices and selling them abroad for hefty sums," he told The Express Tribune. "We wish to liberate them by giving them the right to their lawful earnings." The products on display with Pakhtun Wardrobe are traditional Chitrali pakols, Afghani carpets, shawls from Charsadda and embroidered cloth. Even the traditional Charsadda chappal, Chitrali waistcoats and the rare Karakul capes will be sold. "These arts and crafts are not only a source of revenue but also symbols of peace," said Hazrat Gul, Babar's fellow co-founder.

Published in The Express Tribune, September 13th, 2015.