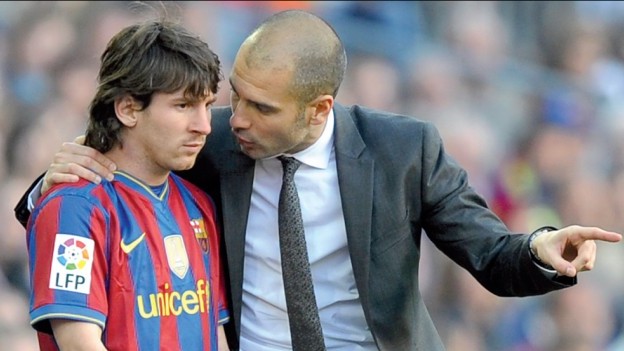 ---
KARACHI: A week ago, the showdown at the San Siro was about two different styles of football.

The free-flow passing game philosophy of Barcelona's coach, Pep Guardiola, was locking horns with the controlled counter-attack approach of Jose Mourinho's Inter Milan - and it was the Inter coach who came out on top.

Inter out-fought their opponents, hassling them out of their stride, locking down Barcelona's playmaker Xavi and the dangerous Lionel Messi, giving them a rather stunning 3-1 win over the Blaugrana.

Still, there is plenty of belief in Catalonia that Barcelona can impose their own passing game on Inter at the Nou Camp on Wednesday and knock out the Italian champions.

Ibra's history lesson

"The 3-1 result looks like a heavy defeat but in reality, it is the same as 1-0." said Barca's star-singing from Inter Milan, Zlatan Ibrahimovic. "If you look at our last two Champions League games at home, how many goals did we score? Against Stuttgart it was four and then against Arsenal another four. We are a team that scores a lot of goals which you need to do if you want to get to the final."

The missing pieces

Guardiola will lose out on playmaker Andres Iniesta and captain Carles Puyol, who is suspended. The only real doubt in the line-up is whether fullback Eric Abidal will be fit in time and if not, Maxwell will continue in his place.

Inter's main concern is over the fitness of midfielder Wesley Sneijder, a key figure in the first leg.

The Dutchman picked up a hamstring strain but is hoping to be fit and was picked for the 25-man squad for the trip to the Nou Camp. Dejan Stankovic is out, though, through suspension.
COMMENTS
Comments are moderated and generally will be posted if they are on-topic and not abusive.
For more information, please see our Comments FAQ