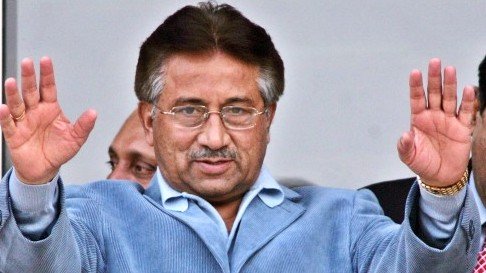 ---
ISLAMABAD: Former President Pervez Musharraf is planning to launch a political party in a comeback bid soon, officials said Wednesday.

An aide and election official confirmed to AFP that the retired general has applied to register a new political party with the electoral authorities in the Pakistani capital Islamabad.

Mohammad Ali Saif, a former cabinet minister and now a Musharraf legal adviser, said election authorities would hear the application on May 10. "I have formally applied for a new political party called All Pakistan Muslim League.

Pervez Musharraf is the head of this party and we will formally announce it after getting registered," he said.

Saif, an unofficial spokesman for Musharraf, is active in organising the new political party and said the former president had told him in London that he intended to return to Pakistan and fight a criminal case.

"I am in Punjab to establish our party structure here. We will establish it across Pakistan. I can see a bright future for Musharraf in Pakistan," Saif told AFP.

Sabir Hussain Gilani, a spokesman for the election commission of Pakistan, confirmed that the body had received the application. "They want to register their party as All Pakistan Muslim League but there are two more applications wanting the same name," he said. The chief election commissioner has issued notices to all the applicants and will decide on their application next month, the spokesman added.
COMMENTS (33)
Comments are moderated and generally will be posted if they are on-topic and not abusive.
For more information, please see our Comments FAQ