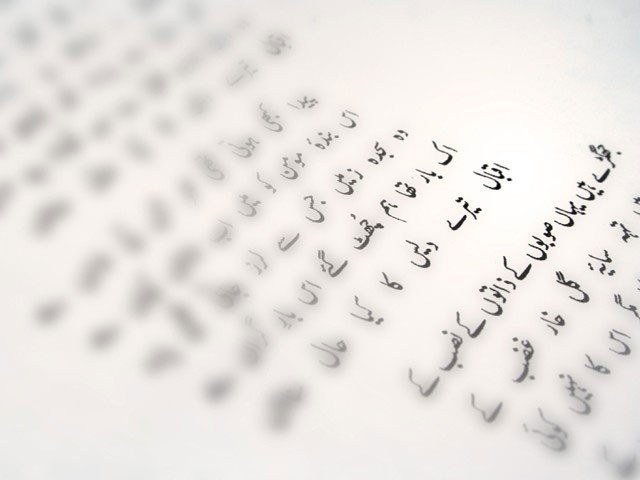 ---
The Supreme Court ordered on Tuesday the implementation of Urdu as the official language at all government departments, Express News reported.

A three-member bench of the apex court headed by Chief Justice Jawwad S Khawaja announced its judgment over petitions seeking to adopt Urdu as the official language.

Calling for an immediate implementation of Article 251, the Supreme Court issued nine guidelines for making Urdu the official language.

Read: Pakistan to replace English with Urdu as official language

According to Article 251, the national language of Pakistan is Urdu and arrangements shall be made for it being used for official and other purposes within fifteen years from the commencing day.

"Subject to clause (1), English language may be used for official purposes until arrangements are made for its replacement by Urdu," the article further states.

Passed in 1973, the Constitution of Pakistan under Article 251 specifies, "Without prejudice to the status of the national language, a provincial assembly may by law prescribe measures for the teaching, promotion and use of a provincial language in addition to the national language."

In July this year, Pakistan confirmed a long-running rumour of dropping English as its official language and switching to its mother tongue, Urdu.

Read: National language: Universities asked to use Urdu as official language

On September 6, the Ministry of Education and Professional Training and the Higher Education Commission (HEC) instructed all public and private sector universities to use Urdu as official language. They have also been directed to translate their respective Acts, Statutes and websites into Urdu from English.

The HEC has asked higher education institutions across the country to implement the orders, originally issued by the president, until September 15.
COMMENTS (22)
Comments are moderated and generally will be posted if they are on-topic and not abusive.
For more information, please see our Comments FAQ