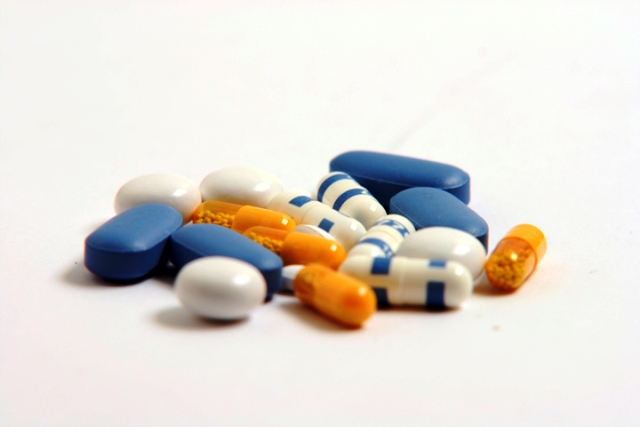 ---
PESHAWAR: Looking a little sheepish, 35-year-old Qazi Owais leans over and whispers into the man's ear, "Can I get some?"

He is not the only one who wants the shopkeeper's wares. Dozens of others from all age groups, whether students or the elderly, gather at the shop in the city to buy performance enhancing pills or creams to cure sexual dysfunction.

The exchange needs to be quick. After all, none of these men want to be spotted by a friend or relative as there are countless taboos associated with using these pills.

The vendors, on the other hand, are without care. They are fully aware of the quality of their product and are willing to share details openly. "We have pills, sprays and lotions," Jan Akbar explains to a customer. "This is an Indian brand with zero side-effects and maximum pleasure," he continues with his sales pitch.

Read: Pakistan's fake drugs markets sell medicines made of poison and brick dust: report

"Should I pack it?" he asks. "Don't worry about the price; it's nominal for the amount of satisfaction. This is imported stuff which you won't find with others."

Gauging the customer might be a little strapped for cash, he shows him the cheaper Rs100 version. "It increases timing, but causes dizziness and a headache."

However, the customer's eyes are focused on the Hungary-made pill priced at Rs600.

After negotiations, Akbar agrees to settles on Rs300. "You owe me. I would never sell it at such a low price."

The drugs are smuggled from Afghanistan and ultimately end up at Karkhano Market without being checked by the drug regulatory authority and customs department. The smugglers keep a bribe handy for personnel of the several check posts in Khyber Agency and finally, the product makes its way to the city.

The sellers

Passersby make funny comments, others discuss prices, while some are genuinely curious of the product's qualities. However, the vendors hardly pay any heed to them. They recognise their clients from a distance simply through their body language. "They seem confused and reluctant as they feel shy," Muhammad Alam, a 15-year-old vendor says, unable to contain his laughter.

The customers

Shakir Khan is a financially disadvantaged man, but he still frequently uses these pills. "Given my current financial condition, I cannot afford the fee of an experienced physician. This is the only option I have," Shakir says.

The product

The medicines are manufactured in India, China and Vietnam, among other countries. Vendors are aware the supplement is extremely dangerous for cardiac and diabetic patients.

"The pills slow blood pressure and cause blood concentration. Besides, the cream may also cause serious skin problems," says 40-year-old Faiz Muhammad, another vendor. However, vendors do not tell their customers this as it a lucrative business.

Police regularly take action, confiscate the items and arrest vendors, but a quick bribe puts an end to the matter. In order to make a further buck, police resell the confiscated medicines to vendors and conduct another raid a week later.

The cycle goes on and the business continues to flourish as it has done for several decades.

The side effects

Conspicuous with its inaction over the matter are the drug control authorities.

When contacted, Drug Cell Chief Afrasiab says action has been planned, but he would share the details later and disconnects the phone. A professor of medicine, Dr Muhammad Noor, says the tablets are rubbish and can cause serious liver and kidney problems.

He adds the pills also lead to psychological problems and may cause brain damage. He links people's inclination towards such smuggled drugs with the lack of sex education in schools and society in general.

Published in The Express Tribune, September 7th,  2015.
COMMENTS
Comments are moderated and generally will be posted if they are on-topic and not abusive.
For more information, please see our Comments FAQ