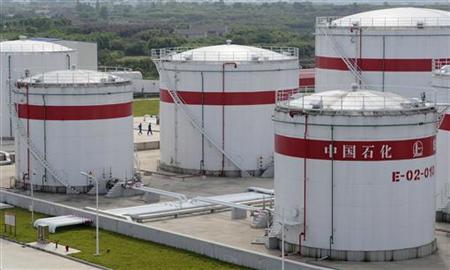 ---
SINGAPORE: Oil prices extended losses in Asian trade on Wednesday as the US dollar strengthened amid concerns about a eurozone debt crisis after Greece's debt rating was downgraded, analysts said.

New York's main contract, light sweet crude for June, dipped 14 cents to 82.30 dollars on Tuesday. Brent North Sea crude for June was down 12 cents to 85.66 dollars per barrel.

"The thing that's weighing on oil prices is mainly the currency movements, as the US dollar has been higher," Ben Westmore, a minerals and energy economist with the National Australia Bank, told AFP.

The euro hovered near one-year lows against the dollar in Asian trade on Wednesday as investors fled from the single currency with the risk of a Greek default looming.

Overnight in New York, the euro fell below 1.32 dollars for the first time since April 28 last year, after Greece's debt rating was downgraded to junk status.

A stronger US currency makes dollar-denominated crude oil more expensive to holders of weaker units, dampening demand and leading to lower prices.

Tumbling Asian stocks also weighed down on the oil market. Tokyo dived 2.47 percent by noon, Hong Kong slumped 1.62 percent and Seoul tumbled 1.55 percent.

Sydney lost 1.64 percent, while Taipei shed 2.10 percent and Singapore was down 1.23 percent.

Oil investors are also looking to the results of a US Federal Reserve board meeting on whether or not to raise its main interest rate, as well as the weekly energy inventories report by the US Department of Energy (DoE).

The DoE report, to be released later on Wednesday, is closely watched because it gives an indication of demand in the United States, the world's biggest economy and the largest energy consuming nation.
COMMENTS
Comments are moderated and generally will be posted if they are on-topic and not abusive.
For more information, please see our Comments FAQ