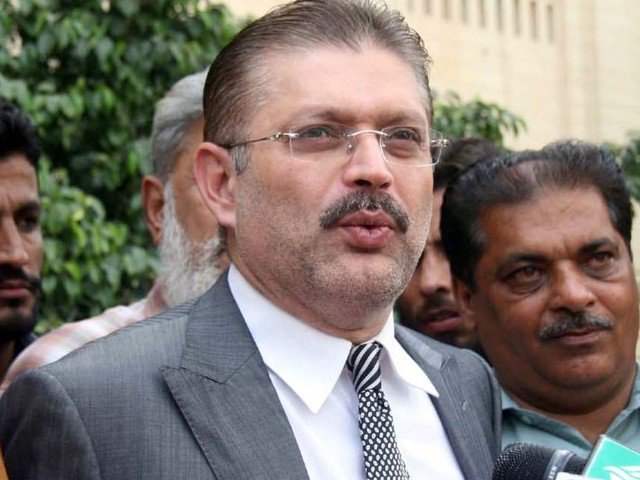 ---
HYDERABAD: Thatta district SSP has been forced to relinquish his charge after he refused to release an alleged kidnapping suspect, who he claims is an aide of a provincial minister.

SSP Pir Farid Jan Sarhindi told The Express Tribune over the phone that former local government minister Sharjeel Memon and other high-ups in the provincial government had asked him to release the accused kidnapper, Bashir Brohi, or leave the charge. Sarhindi claimed he gave up his post to his subordinate.

On Friday, the accused kidnapper was released while SSP Sarhindi was suspended along with the Crime Investigation Agency (CIA) inspector Anwar Lakho who arrested Brohi and Dhabeji police SHO Zulfiqar Arain. Sarhindi has been replaced by SSP Fida Hussain Mastoi.

When he relinquished his post on Thursday, Sarhindi accused Hyderabad SSP Irfan Baloch of yielding to pressure and failing to arrest Brohi earlier. Brohi had allegedly kidnapped from Hyderabad last year a man named Dr Asif Memon, who is a close relative of Additional IG Bashir Memon. Asif was released on January 13 this year and, according to a latest disclosure of the Thatta police, his family had paid Rs7.5 million in ransom to Brohi.

"DIG Bashir Memon and the Hyderabad police, all know that Brohi was involved in the kidnapping but Sharjeel kept protecting him all along," Sarhindi claimed.

Meanwhile, SSP Baloch insisted that Brohi's name never surfaced during the investigations into Asif's kidnapping. "We never even heard from the family the name 'Brohi'," he told The Express Tribune. Baloch even denied that the Thatta police offered them custody of the suspect.

Brohi was arrested from Thatta on Wednesday by the Crime Investigation Agency's Thatta incharge, Anwar Lakho. Sarhindi insisted that Brohi was picked up from Hyderabad.

"The police can arrest any suspect from anywhere," he replied when asked what suddenly prompted him to apprehend Brohi nearly eight months after the incident and that too from the jurisdiction of another district and in a case that is not even lodged in Thatta. Meanwhile, other officials in the police also claimed that Brohi was actually picked up from Hyderabad a few days ago.

Testing loyalties

Sarhindi has remained close to both the Pakistan Peoples Party (PPP) co-chairperson Asif Ali Zardari and former home minister Zulfiqar Mirza. He headed Benazir Bhutto's security in Sindh when she returned from exile in 2007.

While Sarhindi claims that Brohi is a henchman of Sharjeel Memon, he also admitted that the suspect was very close to him as well. "I appointed him as a police constable several years ago but I heard he later left the job," said Sarhindi.

According to sources close to the trio of Memon, Sarhindi and Brohi, it was the SSP who introduced the suspect to the provincial minister. "He gave him [Brohi] as a gift to Memon after he decided to contest elections from Hyderabad rural [taluka, in May 2013]," recalled a local PPP leader. "Brohi used to look after the local affairs for Memon."

Brohi was frequently seen in the political rallies and events of the PPP in Hyderabad. His Facebook page brims with snapshots with party leaders, including Sharjeel Memon and Sarhindi.

Sharjeel, who is out of the country, told The Express Tribune via WhatsApp that there is a "big time conspiracy" against him and Asif is like family to him. He called Sarhindi's claims wrong.

Meanwhile, the Sindh IG and Hyderabad DIG were unavailable for comments.

Published in The Express Tribune, September 5th, 2015.