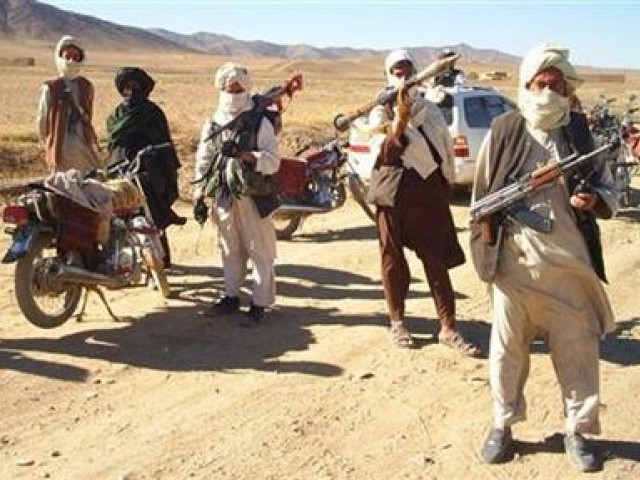 ---
MINGORA:



Panic has once again gripped the villagers of Sirsanai, an area near Swat that was controlled by militants before security forces cleared it out. Sirsanai village is the hometown of MNA Murad Saeed and is located in Kabal tehsil.




According to locals, a group of unidentified bandits has been on a rampage in the area, assaulting women and looting houses for the last two weeks.

Hussain Ali, an elder from the area, told The Express Tribune locals in Sirsanai reported about two weeks ago that around 10 men broke into the house of Nazim Khan and stole gold jewellery along with other valuables. Three days after the incident, another house was broken into by 20 robbers. A week after that, locals said they saw 25 robbers jumping the main wall of the house of Abdul Nabi while carrying valuables.

Niaz Ali, another elder of the area, who convened a jirga against the armed robbers in his hujra on Monday night, told The Express Tribune the security forces along with police stopped locals from opening fire on these bandits. "We are once again in the era of militants patrolling the area and nobody is able to stand up to them," he said.

A security force official assigned to the area told The Express Tribune residents of Sirsanai and Kala have filed their complaints. However, no one who has been assaulted has come forward. This is making it difficult to identify the culprits.




The official confirmed security forces banned locals from using guns against those they 'suspect' as bandits. "We don't want Taliban era rule in this region again. Peace has been restored in this area after considerable sacrifices," he said, adding he has permitted people to shoot any intruder who breaks into their house. The official, requesting anonymity, said he has asked the locals for two days to get to the bottom of the situation.

According to another elder, who requested anonymity, the men look exactly like the Taliban. He added other people have also seen them. However, they are not speaking up as they are scared for their lives. "It is obvious," he said, "People cannot call these bandits the Taliban as it involves a huge life threatening situation. Therefore, people are referring to them as robbers."

The elder told The Express Tribune the jirga along with security forces decided no one will come out of their houses after Isha prayers. If anyone wishes to come out, he or she will have to bring a torch and reveal his or her identity to those patrolling the street.

Ajab Khan, an official of Kabal police, said the strength of police patrolling the area has been increased after hearing about the bandits. However, no one has been spotted so far. People need to come forward and file an individual case with the police so that a concrete action can be taken, he concluded.

Sirsanai locals have also demanded the PTI leader and MNA Murad Saeed to visit his hometown and take action on this issue on a federal level. Otherwise, they fear the area will fall under the control of militants once again.

Published in The Express Tribune, August 26th, 2015.