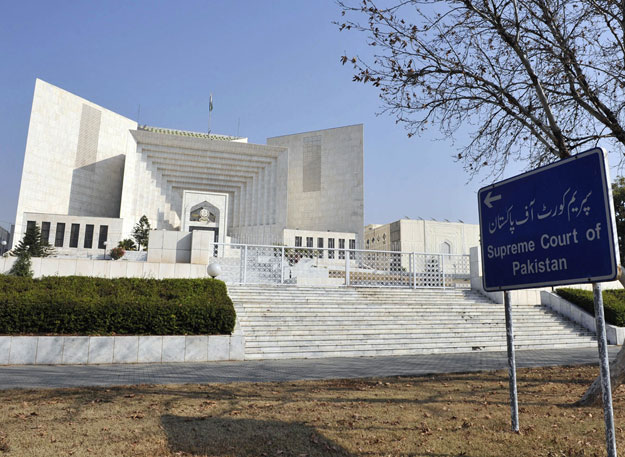 ---
ISLAMABAD: The Supreme Court on Saturday refused to entertain a plea seeking a direction for military authorities to provide all records of military court verdicts against alleged militants.

The SC registrar office returned the plea asking the petitioner to approach a high court or other appropriate forum to seek remedy.

On August 8, the father of a man convicted by Military Court, Swat, had approached the Supreme Court to direct the military court to provide copies of all documents of the proceedings pertaining to all persons convicted and sentenced to death by the military court so that petitions can be filed against the judgments.

Zahir Shah, father of Haider Ali, had filed the petition exactly two weeks ago under Article 184(3) of the Constitution.

The petitioner had listed the Federation of Pakistan through the secretary defence, GOC Malakand Division at Khwazakhela, Swat, In charge Interment Centre at Paithom, Guilibagh, District Swat, Government of Khyber-Pukhtunkhwa through Secretary Home and Tribal Affairs, Civil Secretariat, Peshawar, IG Prisons, Government of Khyber Pukhtunkhwa and Superintendent District Jail Timergera, Lower Dir as respondents.

The Express Tribune has acquired a copy of the SC notification.