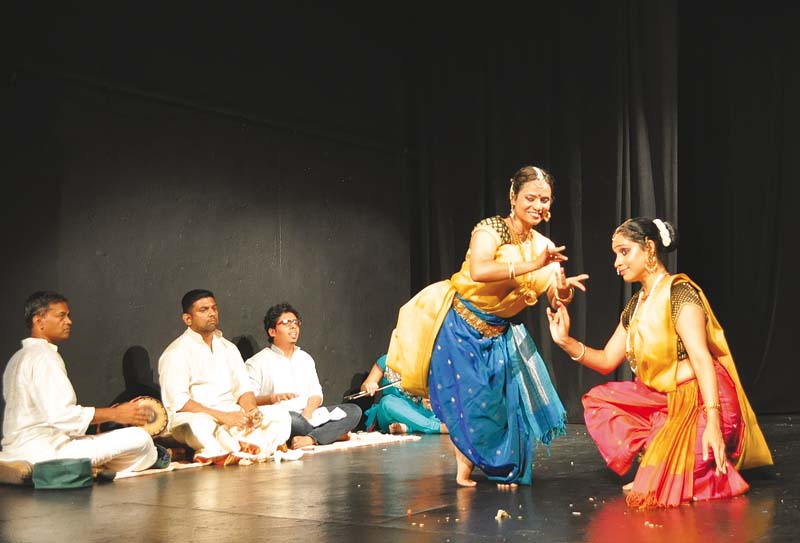 ---
Multicultural performance arts, such as those originating from South Asia, have been a part of the American cultural landscape for years but do not enjoy the same limelight or audience as more mainstream indigenous cultural forms. The South Asian International Performance Arts Festival (SAIPAF) sought to change that this year by bringing artists from South Asia and those who pursue South Asian arts under one roof for the first time in New York City (NYC).


The festival showcased over 200 dance, theatre, music, spoken word, stand-up acts and solo performances by over 50 artists from Pakistan, Bangladesh, India, Canada and the United States across various locations in the city throughout the first week of August. "I have always observed a lot of focus [in New York] on organising and promoting South Asian or Indian film festivals," says artist Navdeep Matta, who has lived in NYC for eight years and is one of the performers at the festival. "SAIPAF is a great initiative to bring all facets of visual and performance arts from South Asia into the limelight. Now, it feels complete."




"There are certain pre-conceived notions about the work South Asians do — it's limited, too specific and 'too cultural,'" says Aizzah Fatima, one of the performers at the festival and part of the organising team for SAIPAF. She cites examples of how desi actors are usually offered limited stereotypical choices, such as playing the terrorist or the 'exotic' one. The diversity of the South Asian experiences was displayed through a multitude of performances where each artist bought their own unique interpretation of culture, rituals and societal interactions to the table. For example Fawzia Mirza's Me, My Mom and Sharmila deals with her experience of growing up as a queer Muslim Pakistani woman. Actress Zenobia Shroff's performance Exotic Observations deals with racism, bigotry and what it means to be a South Asian actress in NYC. Similarly Dewey Moss' Death of a Persian prince explores the harsh circumstances facing women in Iran that force many to leave the country.




Fatima explains that one of the primary purposes of the festival is to expose audiences to the wide spectrum of art and culture that originates from South Asia. For example, music and dances from the region are reduced to what is shown in Bollywood movies. By providing a platform to dancers that specialise in a vast range of dance forms and bands — such as Rhythm Tolee, which plays Punjabi folk music with Sufi influence; Rhythm Eternal, which infuses instruments from Asia and Africa and Downtown Raagas which combines classical Hindi music with a pop/rock sound — the festival also seeks to promote cross-cultural dialogue and collaboration through its shows. "People in NYC are eager to learn about different cultures and what they have to offer," says dancer Swarali Karulkar. "I think this festival will help educate people about the wide range of talent and concepts that South Asian performing arts have to offer and eventually create a market for classes, performances, and events."




 Along with providing a unique platform to performers, the festival eliminated the artists fee — a move meant to remove the barrier of finding an affordable space for artists to create and showcase their art. Comedian Aparna Nancherla lauds the festival for creating an inclusive platform for performers from all kinds of backgrounds and experience levels. "It gives us (artists) a sense that the organisers understand the investment it takes for artists to practice and put up a good show for the audience," adds Matta. "Also, it gives us a sense of belonging to the festival." Moreover, 40% to 50% of the ticket sales also went to the artists while the rest was used to cover the costs of hiring technical and operations staff, marketing, creating promos and photography etcetera.

However, putting up an event of this scale in NYC while ensuring that it remained equally accessible to artists and audiences, did not come without its fair share of challenges. Fatima elaborates that getting the artists was the easy part as the response to the submission call was overwhelming. Due to a shortage of funding, several participants from South Asia and Europe could not be accommodated — something that the organisers hope to address for future runs of the festival.




The main challenge, however, was to get word out to audiences about the talent on display — a daunting task given the large number of festivals and cultural activities that take place in New York on a daily basis. The festival, however, was successful in attracting a sizeable and diverse audience where most shows played to a near full-house audience. "It is a great way for my children to learn about the region their parents and grandparents are from," says Rachana Kumar who had brought her teenage son and daughter to watch  a dance performance. For 47-year-old Graham, it was the love for art that had prompted him to check out the festival. "It is true that every region lends its unique flavour to the art originating from there but art also transcends geographical boundaries. This stuff is for everyone."




And that is exactly the vision the festival organisers have for SAIPAF in the long run. "We want SAIPAF to be a permanent fixture in NYC, and to give a voice to not only South Asian artists but all artists. We want to bring shows from all around the world, including those from the South Asian diaspora in the Caribbean and Europe," says Fatima.

Sarah Munir is a freelance multimedia journalist. She tweets @SarahMunir1

Published in The Express Tribune, Sunday Magazine, August 23rd, 2015.