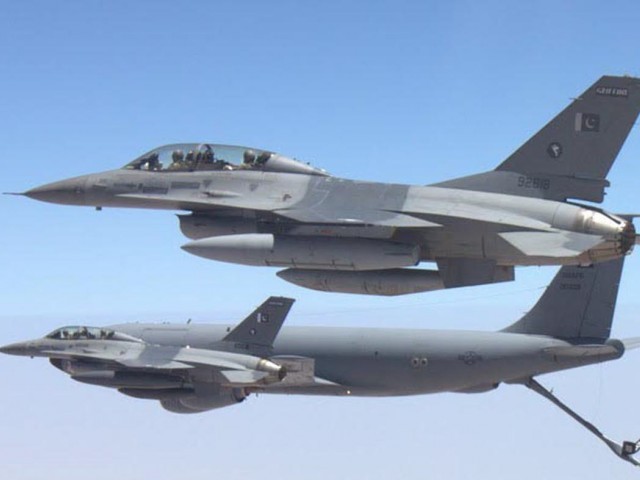 ---
BANNU: Military airstrikes killed at least 25 suspected militants in North Waziristan on Wednesday, two intelligence officials said, taking to 133 the army's toll of insurgents in the region this week.

According to the ISPR, the air strikes were carried out in Shawal area of North Waziristan.

Since May, the military has stepped up operations in Shawal valley, which straddles the region of North and South Waziristan along the border with Afghanistan, and is dotted with militant bases.

Read: Fresh air strikes kill 18 militants North Waziristan

Earlier on Tuesday, at least 18 suspected militants were killed as Pakistan Air Force jets bombed hideouts of terrorists.

Tuesday's strikes followed on from strikes in the same region on Monday, when air strikes left as many as 55 militants dead in North Waziristan.

Residents have reported continuous bombing since Sunday, when Punjab Home Minister Lt Col (retd) Shuja Khanzada was among 19 people killed by a suicide bomber in Attock.

"Jet air bombing destroyed five militant hideouts and killed 25 militants," said one of the two officials who confirmed the death toll.
COMMENTS (5)
Comments are moderated and generally will be posted if they are on-topic and not abusive.
For more information, please see our Comments FAQ