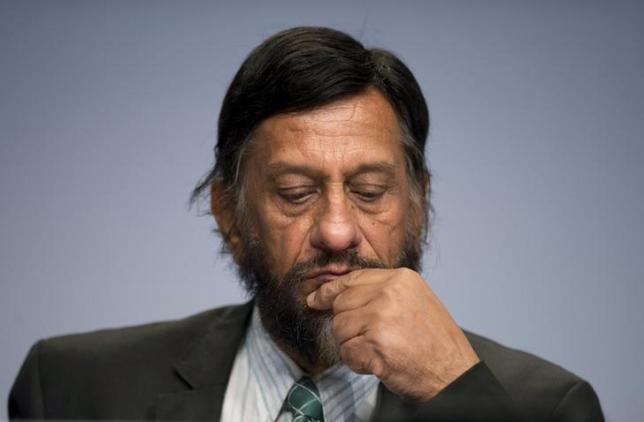 ---
NEW DEHLI: An Indian court Wednesday granted Rajendra Pachauri, who stood down as head of the UN climate panel facing a sexual harassment investigation, permission to travel to China and Japan for conferences, a lawyer said.

The 74-year-old was barred in April from leaving the country pending a police investigation after a female researcher at his New Delhi research institute accused him of sexual harassment, a charge he denies.

Pachauri filed a fresh petition seeking permission to attend meetings on climate change and the environment in China and Japan, the first starting on Friday.

He told the Delhi court that "barring him from attending the conferences would amount to violation of his constitutional right to earn a livelihood", according to lawyer Prashant Mendiratta.

Read: UNSC outraged by peacekeeper sexual abuse claims

Mendiratta, who represents the 29-year-old researcher alleging harassment, criticised the court's decision given that the police investigation is ongoing.

"We opposed his travel application and we fail to understand how an accused can get privilege to travel to a foreign country," Mendiratta told AFP.

Pachauri, acting in a personal capacity, is scheduled to deliver a lecture in China on climate change, and to hold meetings in Tokyo, according to the Press Trust of India news agency.

Pachauri, a leading voice on the dangers of global warming, was chairman of the Nobel Prize-winning United Nation's Intergovernmental Panel on Climate Change (IPCC) until he stood down in February.

He was also ousted from his post as head of the Energy and Resources Institute (TERI) after a backlash over his return to work while facing the allegations.

Read: UN campaigns to stop sex assaults by DR Congo peacekeepers

The researcher, who has not been named, accused him of repeatedly harassing her through inappropriate emails, text and WhatsApp messages.

Pachauri has denied the allegations and said his email and mobile phone were hacked.

Although no formal charges have so far been brought against him, police have accused Pachauri of obstructing their investigation.
COMMENTS (1)
Comments are moderated and generally will be posted if they are on-topic and not abusive.
For more information, please see our Comments FAQ