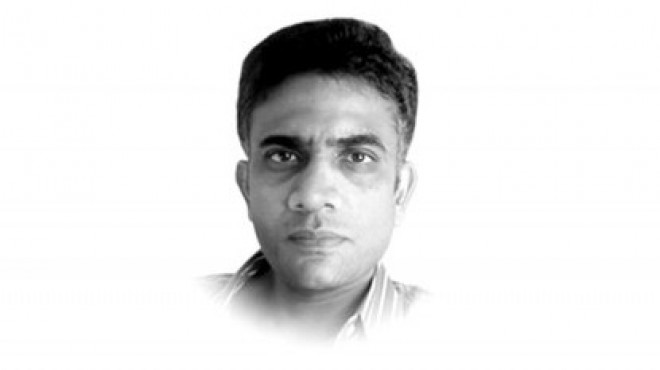 ---
Why did Pakistanis not play in the Indian Premier League (IPL) this year? Team owners were worried about purchasing expensive players who might ultimately not be available to play. This wasn't because of the inclination of the players. Pakistan's team members offered their services and their enthusiasm, as they had in 2008 and 2009.

It wasn't because the Indian government said it wouldn't issue visas: it assured the IPL it would. Then what was the problem?

Were Pakistanis deliberately humiliated when their names came up one after the other and were passed over in silence?

No, they weren't: nationalism and business do not mix well, and it's unlikely that the owners wanted to show their collective defiance to Pakistan. What happened was that they had been told by the IPL's management there would be an element of uncertainty in having Pakistanis on their team.

Would they get visas for sure? How would the crowds respond to them in Bombay? Was more security needed for them?

Business dislikes uncertainty and players like Shahid Afridi, Umar Gul and Shoaib Malik were not picked. In the absence of this fear many, if not most, Pakistanis players would have been picked. There was no other reason for Rajasthan not to select the fast bowler, wrong-footed Sohail Tanvir, who helped them win in 2008.

Now, the man who ran the tournament closely and advised owners on several things is gone.

Ex-chairman Lalit Modi did many great things for the cricket league but running it as a closed enterprise, where he determined more or less everything, was not one of them. His execution was world-class but his fears and prejudices transmitted quite quickly to the owners. Along with his exit, what are the other things that will be different next year?

Here's my list:

1. Less slick: Slickness is a production value and its quality lies in detail. It isn't possible that a committee of people, who will now run the tournament, will be able to produce the visual excellence that Modi gave us.

2. Even more vested interests: Modi was booted out because he favoured some people over others in the IPL. Now it is going to be run by a committee. In India that can only mean one thing: everyone will need to be appeased.

3. More commercial: We already have a 180 second advertising break in the middle of an innings under the name 'time-out'. International cricket is certain to be affected by the IPL's monkeying around with the decorum of advertising interference. Since the owners benefit from more advertising, the pressure will be on the IPL to continue in this path (don't be surprised to find an item number between innings).

4. More teams: 2011 will have two more teams, Pune and Kochi and 2013 will add another couple.

5. Longer duration: 12 teams as opposed to eight will make the tournament longer and this year it ran for a month and a half. Will that soak out the interest? Many believe it will.

6. More politicians: Given the popularity of the IPL and the fact that politicians are already integrated into the cricket board, there will be high levels of interference.

7. More players: We have had a dozen new Indian cricketers produced by the IPL. Now there will be even more.

8. More Bollywood: IPL is unique because of its marriage of masala cricket and movie stars. Because the audience accepts this mix, watch out for things like upcoming movies being promoted between innings or actors doing commentary.

9. New squads: The three year lock-in for players is over. Will Dhoni still captain Chennai?

10. The Pakistanis will be back. How about Shoaib Malik playing for his maika, Hyderabad's Deccan Chargers?
COMMENTS
Comments are moderated and generally will be posted if they are on-topic and not abusive.
For more information, please see our Comments FAQ