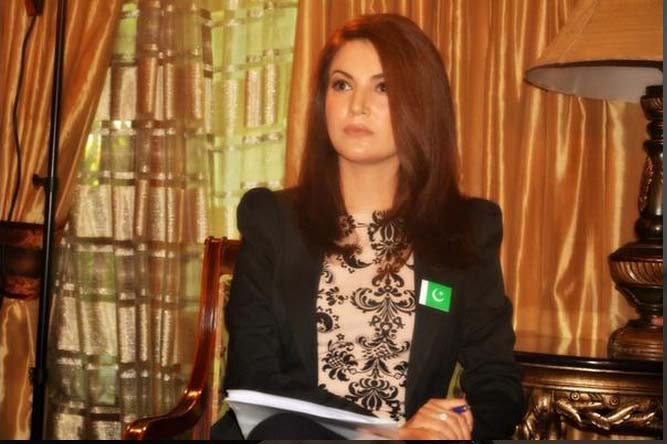 ---
PESHAWAR: Khyber-Pakhtunkhwa Ambassador for Street Children Reham Khan said the Kasur child pornography scandal is the worst in the history of Pakistan. She said it is shameful that some elements have resorted to politicking over the issue. "We are all equally responsible for letting this happen," she said.

Addressing a seminar in the city on child protection strategy organised by the Provincial Disaster Management Authority on Wednesday, Reham said the incident speaks for the failure of the Punjab government and the police. "Every city of Pakistan is replete with stories like these. It is time public representatives quit the luxury of their offices and actually help these people," she said.

She said the Punjab administration is trying tooth and nail to change the complexion of the scandal and not focusing on conducting a no holds barred enquiry. "The videos are there in the public domain. The children have themselves told the media what happened."




"Laws against child abuse do exist but are never implemented," she added. Pakistan Tehreek-e-Insaf supremo Imran Khan's wife said punishments should be made harsher so that nobody dares to abuse children in the future. "As many as 10,000 cases of child abuse have been reported across Pakistan, including 150 in Khyber-Pakhtunkhwa," she said.

Reham maintained being part of the United Nations cause against child abuse, Pakistan is answerable to the global community. "All NGOs can do is raise awareness. It is the government's responsibility to provide protection to the people," she said.

According to Reham, a street children protection centre will be established in the city which will house as many as 2,000 children between the age of eight and 10. She said every facility will be provided to these children. "Skill development programmes will be introduced for them so they get jobs and provide for their families." Reham maintained 41% of the population comprises those younger than 16 and the state should take adequate measures to protect the future of the country.

Published in The Express Tribune, August 13th, 2015.