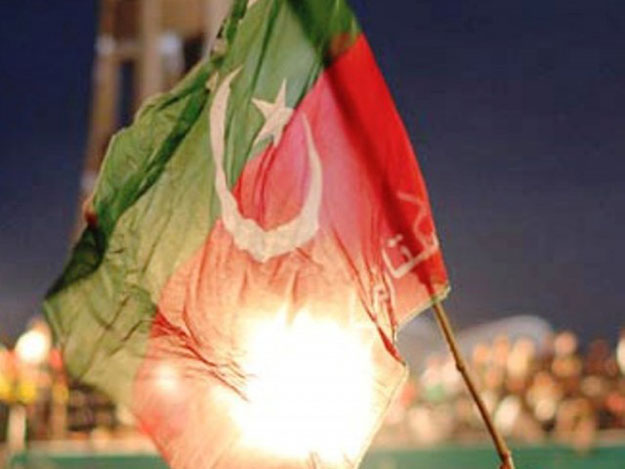 ---
SHABQADAR: Local government re-polls in Charsadda have changed the game for Pakistan Tehreek-e-Insaf and its allies. If unofficial results are to be believed, the party is now in a strong position to form the district and two tehsil governments in Charsadda.

This goes to show that PTI's alliance with Qaumi Watan Party has paid off.

Performance evaluations

QWP managed to win two seats in Sherpao and Dargai union councils, snatching one from Jamiat Ulema-e-Islam-Fazl. It also lost one seat to PTI in Hasanzai. However, this loss will not make much of a difference because there is no love lost between the parties.

Awami National Party, on the other hand, has played it safe. It has neither won a new berth nor has it lost its current ground.

The party's candidates are leading the line with 17 seats, Meanwhile, QWP and PTI have clinched 11 each while JUI-F and Jamaat-e-Islami have won six and three seats. Overall, QWP and PTI's alliance has won 25 seats while ANP and its allies have clinched 23 seats.

Bone of contention

A seat in Rashakai UC still hangs in the balance.

QWP candidate Maroof Shah believes he won the seat by five votes and the returning officer had changed the results in his opponent's favour. On the other hand, PTI's candidate, Nadeem Shah, is confident he has won in the union council and there was no foul play involved. QWP has challenged the result with the election tribunal.

In July, PTI and QWP joined hands before the re-polls to give the tripartite alliance of opposition parties a run for their money.

However, workers at the lower level had not reacted well to the move. At the critical juncture, a scramble for the seat in Rashakai UC might weaken the foundation of the alliance between both parties.

Changing the game

Only two months ago, the tripartite alliance was set to form the district and tehsil governments in Charsadda. On the other hand, PTI was ready to seize the reins in Shabqadar tehsil and QWP was to form a government in Tangi tehsil. However, the return of QWP party in PTI's camp has altered the equation.

Meanwhile, ANP's consolation prize will be a lion's share in the reserved seats pool. The party is not on the best of terms with JUI-F. Although united on the provincial level and even in Charsadda, they parted ways in districts like Hangu, Buner and Bannu.

Nodding heads

QWP's district nazim candidate, Zafar Ali Khan, and PTI's district nazim candidate, Shahidullah, have shared similar views about seat adjustment.

They firmly believe if PTI opts for the district nazim's berth, QWP will have the tehsil nazims and vice versa.

Talking to The Express Tribune, Zafar said a party meeting was held on Friday to chalk out the terms. However, there are sections within the party which have vehemently opposed the alliance with QWP.

Led by former district president and newly-elected district councillor Abdul Akbar Khan and the party's NA-8 candidate Jehanzeb Khan Dhakki, such elements might try to create friction within this new alliance.

Published in The Express Tribune, August 2nd, 2015.
COMMENTS
Comments are moderated and generally will be posted if they are on-topic and not abusive.
For more information, please see our Comments FAQ