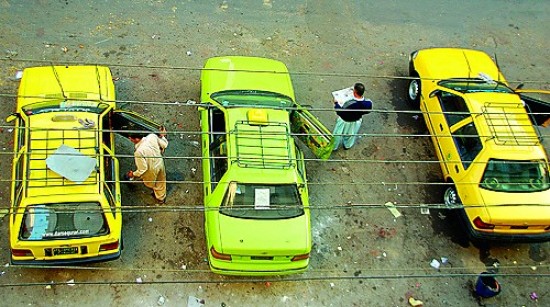 ---
KARACHI: A court has sent a former deputy president of Habib Bank Limited to jail for 14 years for committing fraud in the yellow cab scheme.

A district and sessions judge of an accountability court, Arshad Noor Khan, sentenced Pir Deedar Jan Sirhindi to 14 years of imprisonment with a fine of Rs61.2 million. He has also been made ineligible to receive any kind of loan or monetary facilities from banks and financial institutions for the next 10 years. Meanwhile, the judge set free the former president of Habib Bank, Younus Dalia, and others as there was no evidence against him. According to the National Accountability Bureau (NAB), these yellow cabs were distributed among people under the Yellow Cab Scheme during the Nawaz Sharif regime.

HBL president Dalia formed a vigilance cell under the supervision of his deputy Sirhindi to collect instalments from the defaulters. The cell allegedly released 67 of the seized cars without receiving payments for them due to which a case was filed against the bank's president Dalia, head of the vigilance cell Sirhindi, incharge car godown Anwar Haider and member of the cell Sabir Hussain in the Banking Court. It was then transferred to an accountability court.

The hearing of the case was stopped once the National Reconciliation Ordinance (NRO) was issued but the case was revived when the Supreme Court declared the NRO illegal. The lawyers representing Dalia, Raza Hashmi and Hassan Ahmed said that the bank's president played his role according to the scheme launched by the then prime minister Nawaz Sharif. They denied the allegation that Dalia appointed Sirhindi and presented the document sent by the board of governors, recommending Sirhindi for the post.

Dalia had no role to play in releasing the cars without the collection of payment, claimed his advocates. Godown incharge Haider said that they received orders from the head of the vigilance cell to release those cars and all they did was obey orders. It was not in their jurisdiction to ensure whether or not payments for those cabs were collected or not, they clarified. The court announced its verdict after reviewing all the witnesses' statements.
COMMENTS (3)
Comments are moderated and generally will be posted if they are on-topic and not abusive.
For more information, please see our Comments FAQ