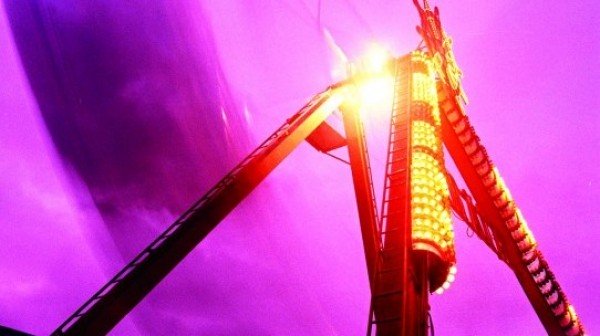 ---
KARACHI: As you scale the heights of fame, fan and audience expectations rise.

This is perhaps why the group show by well known photographers Ayaz Anis, Kohi Marri and Nubain Ali, titled "Lyrical Movement" seemed not to contain as much content as the title promises. While Ayaz Anis worked with an exciting fuchsia and red palette and used swirling lights and architectural elements, three of his pieces could be seen as little else but a commendable use of the camera. At the same time, however, slow shutter speed, combined with some interesting architectural perspectives gave him three strong pieces that sparkle with an ethereal magic.

The pieces are rose-tinted and one of them is a shot of a roller coaster, a subject that inherently conjures the magical. And Anis has done them justice by capturing them with bulb photography. Nubain Ali's subject was perhaps imbued with more sensuality. The ten dramatic red and black portraits of a dhol player and dancer captured the subject's passion that is allied by details that accessorise a performance - the ghungroos and the dhol that is played with hooked, metal drumming sticks.

Seven out-of-focus shots of girls dancing was Marri's take on the subject. Fluid movements and warm colours are bejewelled with blurry white polka-dotted dresses. The images, though colourful and fun, need the zing that was admittedly missing from some of the photographs in the exhibition. The show, however, must be credited for exploring a medium that few in our society call art. The exhibition opened on Monday, April 26, and will go on till May 18 at the Photospace Gallery.