 ---
Eid is right around the corner. Get ready for a time of extravagant food, family time and lots of eidi; no wonder everyone's eagerly waiting for it.

Let's discuss 10 things we are looking forward to this Eid:

1. Eidi




Admit it, that's the sole reason this Eid is your favourite.

2. Wearing your special Eid ka jora




And flaunting it like it's your birthday.

3. Waking up and giving your parents a warm hug and wishing them Eid Mubarak




What other way to start such a blessed day!

4. And then running to gobble your mother's sheer khurma
yummmmm!!

5. And not to forget the seviyan
*drooooool*

6. Giving the household staff eidi




The smiles you receive from the chowkidaars and maids is unparalleled.

7. THE FOOOOOOOD!




Kebabs, haleem, biryani, phirni, bakhlava, zarda... oh mannnn, where does one begin?

8. Meeting relatives. Correction: some relatives... SOME!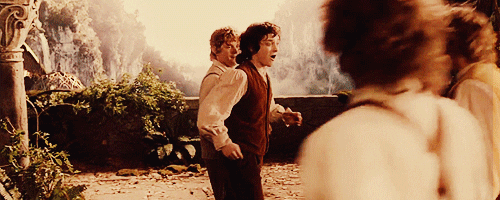 Yes, we are not talking about all, there are exceptions... LOTS of exceptions!

9. The extra eidi you get from elders




You know how to charm them, but don't worry nana won't even bat an eye when you ask for more.

10. Counting your blessings




Competition is heavy between you and your cousins!

But all jokes aside, once the day is over and your tummy rumbles in deep satisfaction, you realise how truly blessed you are to be among your loved ones.
COMMENTS
Comments are moderated and generally will be posted if they are on-topic and not abusive.
For more information, please see our Comments FAQ