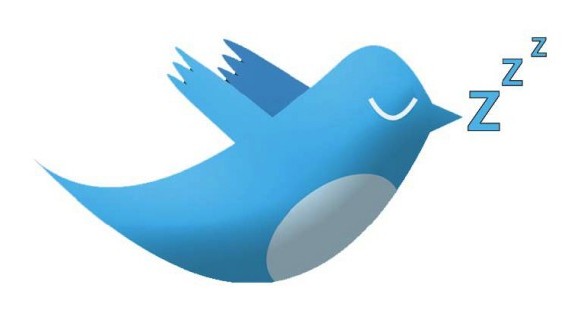 ---
KARACHI: Oscar Wilde once said that the public has an insatiable curiosity to know everything except what is worth knowing. And the sleep schedules of celebrities are just that important. With the help of sleepingtime.org, we figured out when the alarm clocks of celebrities (with Twitter accounts) buzz every morning.

Ashton Kutcher

Laugh and the world laughs with you, snore and you sleep alone. Ashton Kutcher sleeps from 11 am to 5 pm. He is only just in sync with wife Demi Moore who sleeps from 1 am to 7 am.

Lindsay Lohan

Lindsay Lohan is a true party girl. She sleeps from 3 am to 9 am but we doubt all that binging and ranting lets her sleep at all.

Lady Gaga

The pop singer apparently manages to get just the right amount of shut-eye and doesn't need to spend sleepless nights worrying about her career. With her chart-topping success, we wouldn't expect otherwise.

Jemima Khan

How Jemima Khan manages to sleep for eight hours from 1 am to 9 am is remarkable considering the volume of 'research' we find on her Twitter page. We call it research because if Jemima Khan was only copying witty one-liners from one source to use as tweets, it wouldn't take that much time, but she manages to copy from various sources.

Imran Khan

Khan's days of partying are over. The cricketer-turned-politician and head of the Pakistan Tehrik-e-Insaf manages to get a full eight hours of sleep from 11 pm to 7 am.

Governor Salmaan Taseer

We're a tad concerned, since Punjab Governor Salman Taseer's Twitter feed analysis shows the governor sleeps from 9 am to 5 pm.

Mushahid Hussain

According to sleepingtime. org, PML-Q leader Mushahid Husain gets six hours of sleep. Perhaps it's a remnant of his former profession as a journalist?

Shahid Kapoor

Indian actor Shahid Kapoor sleeps between 4 am and 10 am which pretty much makes sense once we consider his gruelling schedule of dance practices and film shoots.

Sania Mirza

Indian tennis star Sania Mirza apparently 'sleeps' between 7 pm and 1 am. Given the hundreds of details related to her wedding, we imagine she has to spend plenty of time discussing them with Shoaib Malik.

Ali Zafar

Musician Ali Zafar is not an insomniac but his sleep schedule shows that he lives a vampire's life. According to sleepingtime. org the singer, painter and actor sleeps between 6 pm and 12 am. But given that he and wife Ayesha Fazli just had a son, perhaps he's up all night changing nappies?
COMMENTS (5)
Comments are moderated and generally will be posted if they are on-topic and not abusive.
For more information, please see our Comments FAQ