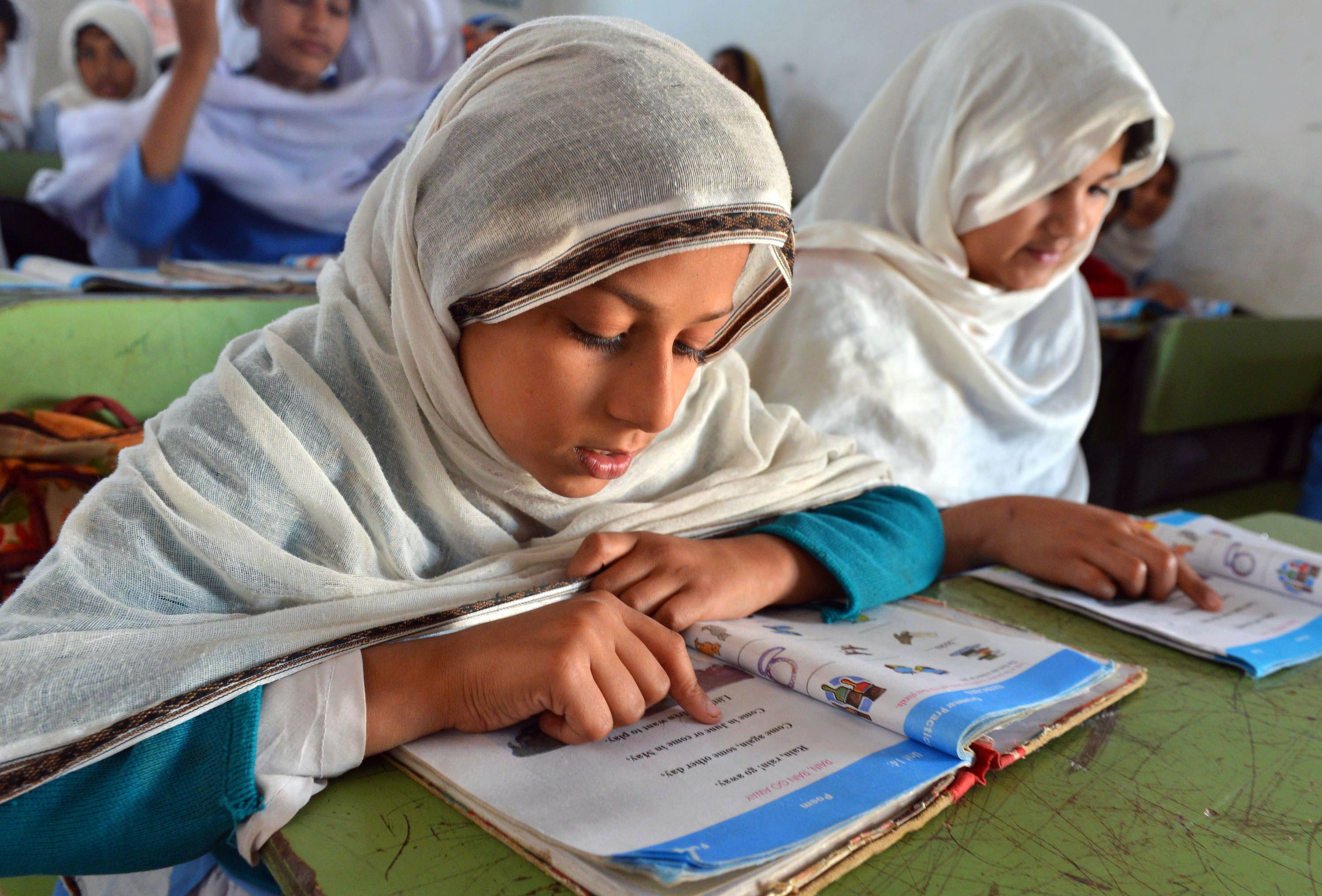 ---
PESHAWAR:



The Khyber-Pakhtunkhwa government has set aside Rs100 million for the school feeding programme for primary schools which officials say will be rolled out in phases, across the province. But how far can Rs100 million go? A few calculations show the amount might not last long, given over 3 million are enrolled at primary schools.




According to an official of K-P Elementary and Secondary Education (E&SE) department, the cost of a meal—which will include a high-energy biscuit pack and a juice pack—that students will be given for lunch, will be Rs40 each.




E&SE Director Muhammad Rafiq Khattak told The Express Tribune the free meal programme will start when children return to school in fall 2015 after summer break. It has not been decided yet which district or districts the programme will first be tested out.

"Our focus will be on rural areas as that's where the majority of government school students come from impoverished families."

Read: Free lunch: Govt to initiate school feeding programme

After Ghar aya ustaad

The E&SE website states there were 3.01 million children enrolled at the primary level across K-P. The data dates back to 2013-2014, before the provincial government pushed a massive enrolment drive.

The Ghar aya ustad campaign aimed to add 0.8 children to primary school rosters. While school data from the current year has not been shared, it is safe to assume that as the numbers of out-of-school children decline, 3.01 million is an underestimation of the number of enrolled students.

Given this knowledge, if Rs100 million is meant to feed schoolchildren one nutritious snack per day throughout the school year, that amount can literally only feed 12,500 children for 200 days –roughly the length of an academic year.

Feeding even 50,000 children one free meal for one working month or 26 days would compute to Rs52 million and feeding one lakh children would Rs104 million – crossing the entire year's budget.

On the bright side

However, the free meals programme has made teachers very happy.  All Primary Teachers Association Malik Khalid Khan appreciated the initiative, saying it would decrease the burden on parents from low-income backgrounds who cannot afford to give their children lunch for school.

Read: Cooking up a storm for India's school lunch scheme

Talking to The Express Tribune on Sunday, he said the government should bring the plan into practice at government schools and a transparent committee should be formed to ensure each student receives the meal.

Khalid added this step could boost enrolment rates and decrease the number of dropouts. Such a programme has also been implemented in Bangladesh, he said, which is why the primary school education rate there is higher.

E&SE Director Khattak also agreed about the programme's positive impact. He said it would increase enrolment rates in schools in rural areas. "Children will then focus on their studies and will not have to go outside the school premises to buy food."

New projects

The budget for financial year 2015-16 suggests the K-P government has allocated Rs10.2 billion for 71 projects related to primary and secondary education.

Of the amount, Rs2.24 billion will be used for 22 new projects.

The new projects include 150 primary schools, 100 new secondary schools, and the up-gradation of 50 middle schools and 50 high schools for girls. New IT laboratories and community schools will also be set up.

Published in The Express Tribune, June 29th, 2015. 
COMMENTS (6)
Comments are moderated and generally will be posted if they are on-topic and not abusive.
For more information, please see our Comments FAQ