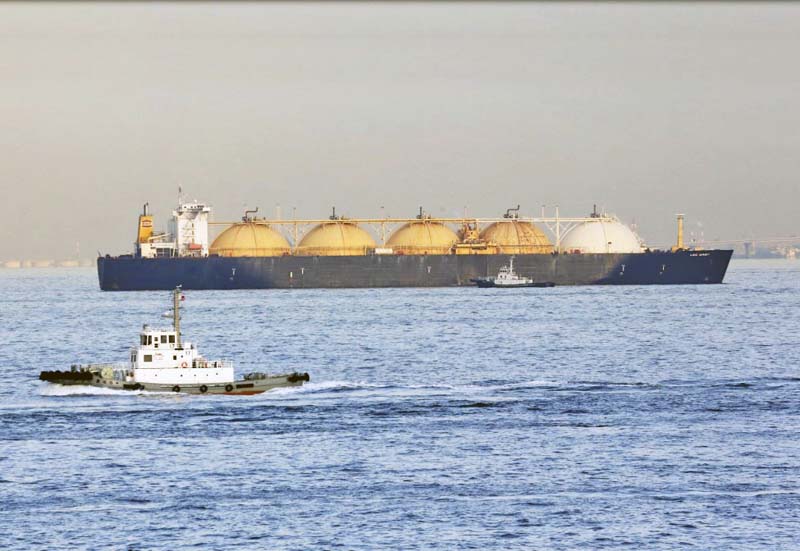 ---
ISLAMABAD:



In an effort to meet the burgeoning demand for electricity and gas, the government has found a new partner – the energy-rich Russia that has vast reserves of oil and natural gas.




In recent years, energy supply has become a major challenge for Pakistan where hours-long outages and gas rationing have been part of the daily life of ordinary people and industrial and commercial concerns.




Though some initiatives have been taken by the present and past governments to clinch major energy deals like the Iran-Pakistan (IP) and Tapi gas pipelines and Central Asia-South Asia 1,000-megawatt power import programme, implementation work on these has not yet begun.

The energy projects agreed as part of the China-Pakistan Economic Corridor (CPEC), however, have become encouraging and may be executed on a fast track.

Read: Pak-Russia ties: Big room for enhancing trade, says envoy

Now that Prime Minister Nawaz Sharif is going to Moscow on July 9, Pakistan is likely to sign a $2-billion energy deal with Russia for laying a liquefied natural gas (LNG) pipeline from Karachi to Lahore, officials say. However, the partnership may spark angry reaction from India.

"We are trying to sign an LNG pipeline accord with Russia in a government-to-government arrangement during the visit of prime minister to Moscow," Petroleum Minister Shahid Khaqan Abbasi said while talking to The Express Tribune.

Sharif would be in the Russian capital to attend a summit of the Shanghai Cooperation Organisation (SCO) and in talks on the sidelines, the two countries are expected to ink the $2 billion accord.

Indian premier Narendra Modi is also likely to attend the SCO gathering and he may express concern over the Russian investment in Pakistan. He has already reacted against the CPEC agreement.

During the SCO meeting, Pakistan and India are expected to get permanent membership of the regional forum as Russia and China are pleading the cases of the two South Asian states. At present, Pakistan and India have observer status in the SCO.

In addition to financing the pipeline, Russia has also agreed to export LNG in a bid to help ease energy shortages in Pakistan. This issue will also come up for discussion during the talks.

The two sides have already signed an initial deal in the form of a protocol and finalised an agreement during earlier talks in Moscow. Under the partnership, Russia will provide $2 billion to lay a 1,100km pipeline from Karachi to Lahore for supplying LNG that will be imported from Qatar and other countries. Pakistan will award the contract to Russia without inviting bids.

Read: Defence union: Pakistan, Russia to conduct joint military drills

In the 1970s, Russia had helped to set up a steel mill in Karachi and also supported Oil and Gas Development Company, which is still using old Russian machinery in exploring oil and gas.

Pakistan is currently working on two LNG pipelines as an alternative to the shelved IP gas pipeline project including the Gwadar pipeline and the south pipeline from Karachi to Lahore.

The government has signed a deal with China for the award of the $3-billion Gwadar LNG pipeline and terminal project.

Earlier, Pakistan had invited China and Russia to lay the IP gas pipeline but both hesitated because of western sanctions on Iran.

According to officials, a commercial deal will also be inked with a Russian firm following the pact between the two governments.

"The Russian side is very positive about helping Pakistan in tackling the energy crisis," an official said. "It will start LNG exports in 2016."

An LNG terminal has started functioning in Karachi with the first LNG shipment brought by the private sector at the end of March.

At present, the pipeline network has the capacity to transport 320 million cubic feet of LNG per day and the government is striving to build an additional pipeline.

the writer is a staff correspondent

Published in The Express Tribune, June 29th,  2015.

Like Business on Facebook, follow @TribuneBiz on Twitter to stay informed and join in the conversation.
COMMENTS (17)
Comments are moderated and generally will be posted if they are on-topic and not abusive.
For more information, please see our Comments FAQ