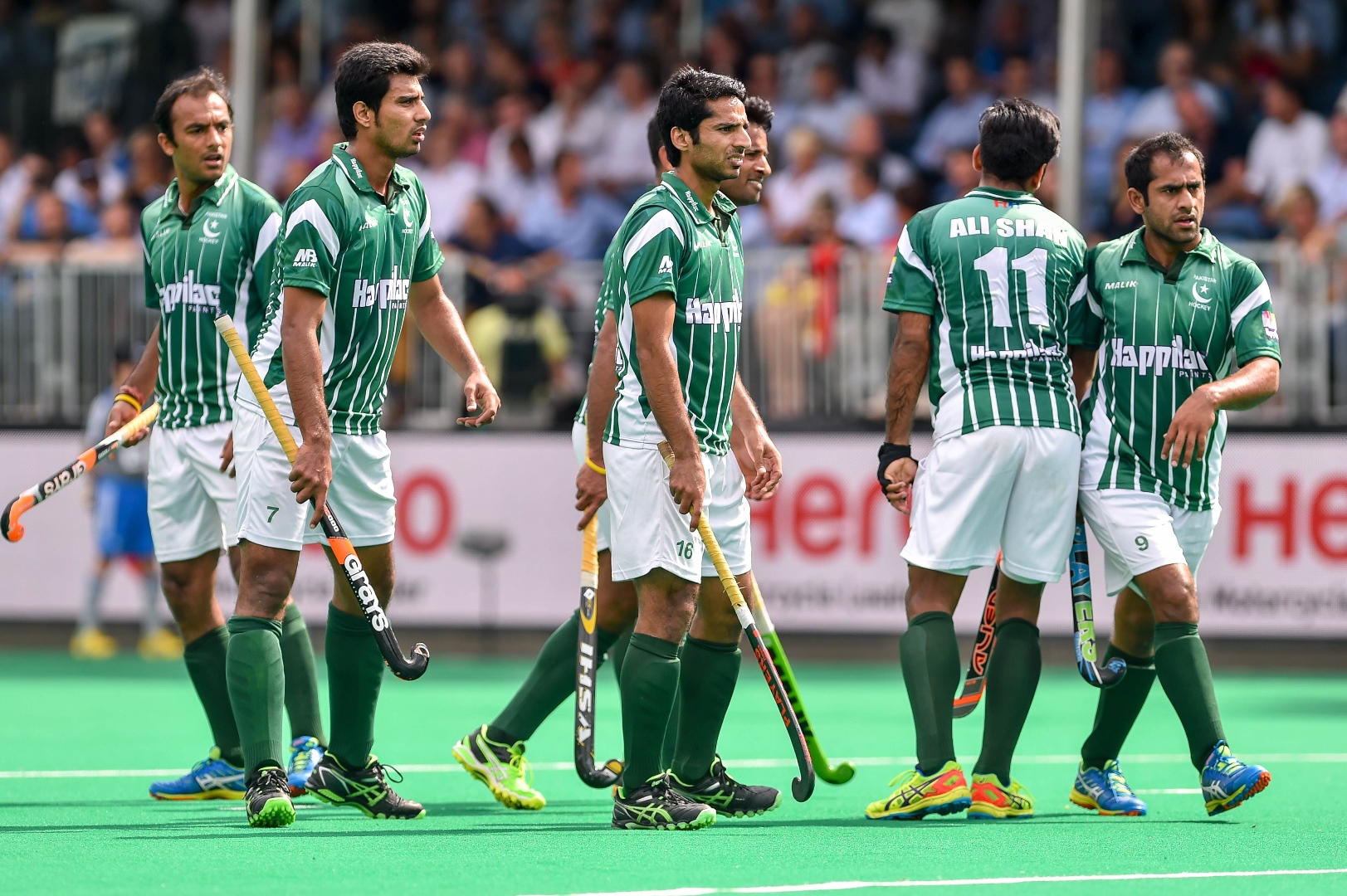 ---
KARACHI: Pakistan extended their run in the Hockey World League semi-finals and comfortably secured third place after an electrifying 2-2 draw against France in the last Pool A match at the KHC Dragon Hockey Ground in Antwerp, Belgium on Sunday.

Both teams had endured a goalless first quarter before France's Simon Martin Brisac drew first blood in the 21st minute. Then onwards, both teams went in a frenzy which saw three goals — two from Pakistan and one from France — being scored in a matter of nine minutes as both sides looked to finish the pool stages in third place and avoid a clash with the top team from Pool B in the quarter-finals.

Ali Shan's stinging strike from outside the D area was neatly deflected into the net by Muhammad Waqas Sharif in the 36th minute as Pakistan equalised, while Charles Masson added another for France just two minutes later to re-establish their one-goal lead.

Pakistan replied to the setback by increasingly dominating possession, and the move paid off seven minutes later when Dilber Hussain dragged the ball with a reverse flick to beat the French goalkeeper and end the game at 2-2.

Read: World Hockey League: Pakistan, India pull 2-2 draw in crucial clash

Pakistan skipper Muhammad Imran, who made a decisive save to deny the French a goal from a penalty corner, rued the missed chances but was satisfied by the team's overall performance.

"Both sides played really well and even though we were a bit off in the beginning, we gained momentum from thereon," Imran told The Express Tribune. "We missed some easy chances which we will avoid in the more crucial stages."

The Greenshirts, who had already qualified for the quarter-finals, needed a draw against France to secure third place and will now face Great Britain on July 1 after the 1988 Summer Olympics gold medallists defeated Malaysia 3-1 in the Pool B match.