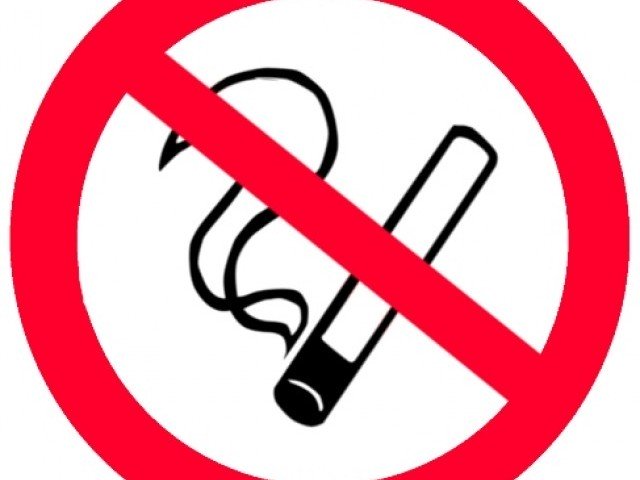 ---
ISLAMABAD: Islamabad Capital Territory (ICT) Administration on Friday told the Supreme Court that it was working to implement the tobacco control laws and make Islamabad a tobacco smoke-free city.

The court had directed the administration last month to submit a report on implementation of Prohibition of Smoking and Protection of Non-Smoker Health Ordinance in Islamabad.

The administration submitted the report on Friday, saying it had imposed fines of Rs940,735 on violators and conducted 108 raids since January 2014.

The report said that cases were filed against 21 hotels and 17 persons were taken into custody during the period.

Submitting the report on behalf of the ICT Administration, Deputy Attorney General Sohail Mahmood told the court that for the first time in Pakistan, fines as high as Rs50,000 had been imposed on violators of the tobacco control law.

In wake of a suo motu notice of the Supreme Court on implementation of the law, the government had also announced to make Islamabad a "Tobacco Smoke-Free City".

The report said that the district administration conducted 81 raids at cafes, restaurants and snooker clubs in 2013 as part of efforts to control indoor and underage smoking. These establishments were fined Rs217,000. "Majority of these cafes and restaurants were located in posh sector of the capital and were charged for violating the ban on indoor smoking and sale of tobacco products to people aged under18," the report said.

Besides, the ICT Administration also trained 952 officials from different departments in 55 orientation sessions to implement the regulations in their departments.

Likewise, the report said letters have also been written to educational institutes to implement the law at their premises. It said religious scholars were also engaged to raise public awareness of the issue.

20 programmes at the Islamabad Traffic Police radio FM 92 and 150 sign boards at schools were also part of the awareness campaign. "More than 60,000 awareness stickers were pasted at hotels, offices, public transport vehicles and public places," the report said.

Published in The Express Tribune, June 28th, 2015.
COMMENTS (1)
Comments are moderated and generally will be posted if they are on-topic and not abusive.
For more information, please see our Comments FAQ