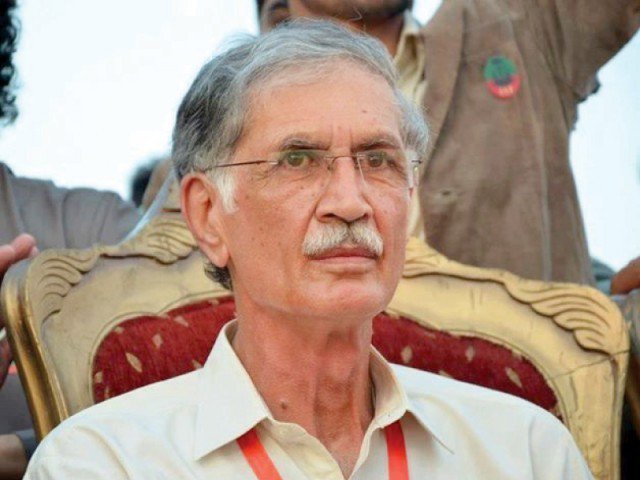 ---
PESHAWAR: Chief Minister Pervez Khattak's generosity clears knows no bounds. The leader of the house spent Rs40 million on buying gifts for dignitaries and guests during the fiscal year 2014-15, overtaking Governor Sardar Mehtab Ahmad Khan who spent Rs14 million.

The CM House's total annual allocation was Rs264 million while an additional Rs60 million was spent. This is palpably the reason why, as budget documents reveal, Rs324 million has now been set aside for Khattak's official residence for the forthcoming fiscal year.

The CM took home a smaller pay cheque than his principal secretary (PS). Like Mehtab, who was paid less than his military secretary, Khattak's monthly pay last year stood at Rs252,000 while his PS was paid Rs916,000.

The CM Secretariat employs as many as 313 people, out of which 71 are high-ranking officials. The soaring expenditures were largely dominated by salaries of the aforementioned. Furthermore, the 313 employees are paid with at least 35 different types of allowances. This is in addition to the secretariat allowance, presidential allowance and the honouree allowance are overburdening the national exchequer.

During the last financial year, the CM House consumed electricity worth Rs22 million, gas worth Rs0.65 million. Rs26 million has been allocated for gas expenditures for 2015-16.

A total of Rs3.65 million was spent on the registration of new vehicles, furniture worth Rs2 million was bought. Additionally, Rs10.65 million was spent on construction and repairs while Rs13.8 million was spent on transportation costs. The CM House's helicopter, aeroplane and staff vehicles burnt fuel worth Rs15 million.

Published in The Express Tribune, June 28th, 2015.
COMMENTS (30)
Comments are moderated and generally will be posted if they are on-topic and not abusive.
For more information, please see our Comments FAQ