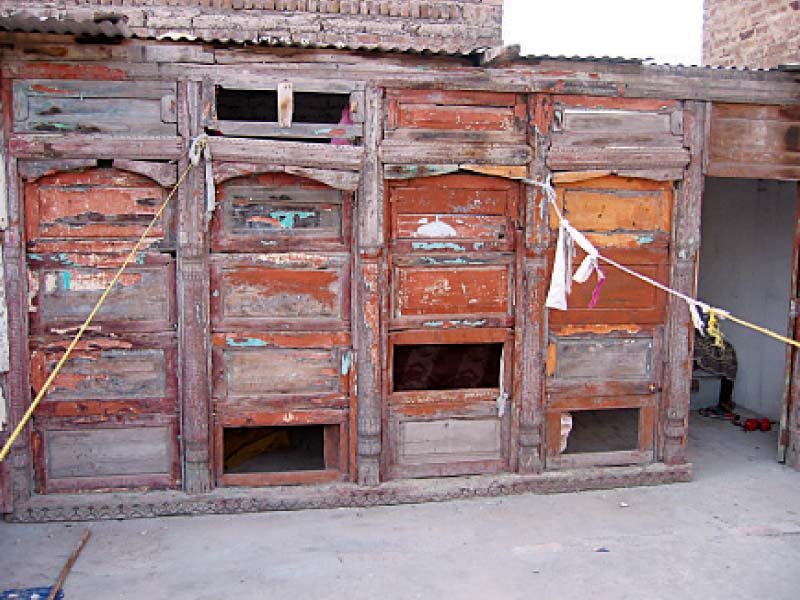 ---
PESHAWAR: Dating back half a millennia, a traditional hamam located in the bustling streets of Mohallah Khudadad in Qissa Khwani Bazaar may appear to be an anachronism in these modern times. However, Muhammad Ishaq prides himself on being the owner of the only steam bath in the city.

"Although steam baths exist across the country, this is one of the few traditional hamams which still remains," he tells The Express Tribune.

Read: Empowered prisoners: Solar power system not yet set up for city jail

Situated on Muhammad Ali Johar Road, the bathhouse has stood the test of time. Ishaq has managed to keep his business afloat so that the centuries-old bathhouse does not turn into a breeding ground for decay.

"My family has owned the hamam for five centuries," he explains, though not without pride.

Echoes of the past

A quick look at its structure suggests that it is modelled on the design of Turkish steam baths. However, the owner says the traditional bathhouse is built on the lines of steam baths found in Central Asia.

"My forefathers established this hamam after they migrated from Bukhara in Central Asia," he explains.

Even though several centuries have passed, the bathhouse still resounds with echoes of its past.

"It was once the largest hamam in the city," Ishaq says. "However, as our family grew in size, so did the number of claimants for the property where the hamam was located. With time, the property was divided among family members."

Ishaq runs the hamam in a small portion of the property while the rest of his family has either sold or commercialised their share.

Beyond losses

The bathhouse used to open up every fall and winter. However, in 2012, Ishaq suffered huge losses and now runs the hamam only in summer.

"During winter, I sell haleem to earn a living," he adds.

However, the hiccup has not dented the popularity of his business and it has continued to function smoothly.

Read: Kurram violence: Two security men die in landmine blast

"I charge Rs4,000 per bath and get customers from as far as Gilgit ," he says. "A masseur is provided to the client. We serve them halwa and chicken soup during and after the bath. This is an integral part of this therapeutic process."

Necessary steps

There are separate sections for men and women at the hamam. Waterworks and amenities have functioned well in both portions for many years.

"There are gas heaters underneath the floor which create a humid atmosphere inside the bath," Ishaq says. "There is a water tank inside the bath as well for them to pour on themselves in case they cannot bear the heat."

Ishaq says the average time for each bath is 30 minutes.

"After this, customers wash themselves with hot water and then cool themselves before leaving," he adds.

Healing power

The owner believes ritual bathing is both therapeutic and necessary these days.

"If a customer is suffers from aches and pains, we advise him to take baths in three consecutive days," he explains. "He or she must also avoid cold beverages for at least 15 days to complete the therapy."

Published in The Express Tribune, June 28th, 2015.
COMMENTS (2)
Comments are moderated and generally will be posted if they are on-topic and not abusive.
For more information, please see our Comments FAQ