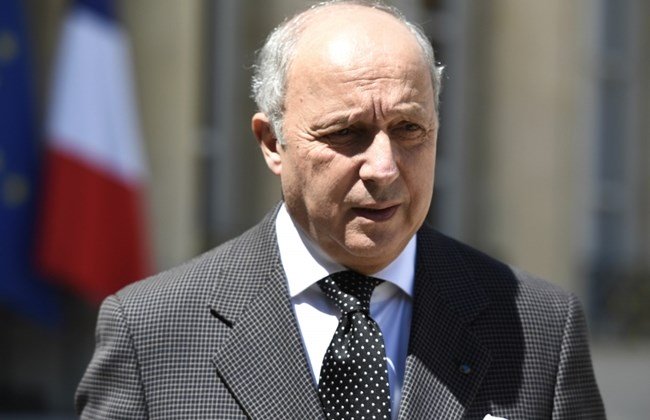 ---
VIENNA: Key conditions for a "robust" nuclear deal between Iran and world powers are not yet accepted by all parties, France's foreign minister said on Saturday as he arrived for talks on finalising the accord.

"We want a robust accord that recognises Iran's right to a civilian nuclear programme but which guarantees that Iran definitively renounces nuclear weapons," Laurent Fabius told reporters in Vienna.

"We believe there are at least three indispensable conditions. These are a lasting limitation of Iran's nuclear capacities in research and production. The second is a solid verification of sites including military bases if necessary. The third is an automatic return of sanctions in case of violations of the engagements made (under an accord)," he said.

Read: Iran says few gaps in nuclear talks but big ones

"These three conditions respect the sovereignty of Iran. They are not yet accepted by all parties even though they are the basis for the robust accord that we want."

The comments came as Fabius arrived in the Austrian capital to join talks including US Secretary of State John Kerry and their Iranian counterpart Mohammad Javad Zarif.

Other foreign ministries were expected to join the negotiations over the weekend.

Iran and the P5+1 – the United States, Russia, China, Britain, France and Germany – agreed in April the main outlines of a deal that curbs Iran's nuclear activities in return for staggered relief from painful sanctions.

But facing a deadline of June 30 to finalise the deal – which officials admit may be missed by several days – diplomats on both sides say key differences remain.

These include the pace and timing of sanctions relief, Iran's development of faster kinds of nuclear equipment and greater inspection rights for the UN atomic watchdog, in particular to probe alleged past efforts to develop nuclear weapons.

Iran denies seeking nuclear weapons, saying its programme has always been and remains exclusively peaceful.
COMMENTS
Comments are moderated and generally will be posted if they are on-topic and not abusive.
For more information, please see our Comments FAQ