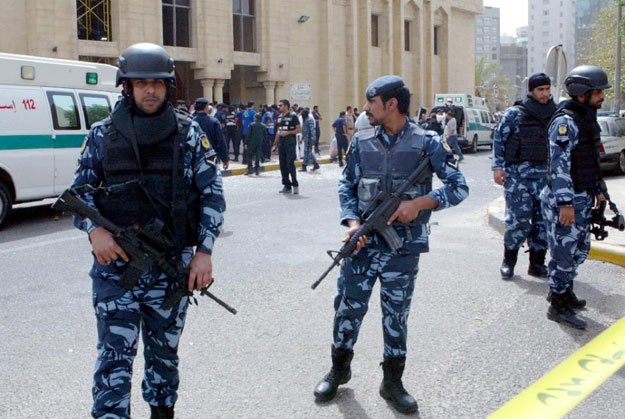 ---
KUWAIT CITY: Kuwait said on Saturday that it had raised security at oil facilities in the emirate to maximum level after a deadly mosque bombing claimed by the Islamic State group.

Friday's suicide attack on a mosque in the capital used by members of Kuwait's Shia minority killed 26 people and wounded 227, and was one of the deadliest in the emirate's history.

"Kuwait Petroleum Corp. and its subsidiaries have raised security measures to the maximum level following the terrorist bombing on Friday," the state-owned firm's spokesman Sheikh Talal Khaled Al-Sabah said in a statement.

"All refineries, oilfields and oil sector operations have been placed under heightened security measures to maintain normal operations without being affected by the terrorist threat," he added.

Read: IS suicide bomber kills 25 at Kuwait Shia mosque

Security at oil facilities had already been beefed up in March following the launch of a Saudi-led air campaign against Shia rebels in Yemen in which Kuwait has been taking part.


Security forces and officials gather at a Shia mosque after a deadly blast claimed by the Islamic State group that struck worshippers attending Friday prayers in Kuwait City, Friday, June 26, 2015. PHOTO AFP

Police have detained several suspects for questioning in connection with Friday's bombing, the interior ministry said.

Sunni extremists loyal to IS have claimed several bombings of Shia mosques in Saudi Arabia and Yemen in recent months but Friday's was the first in Kuwait. Shia make up around a third of the emirate's population.

Oil is its main source of income accounting for around 90 percent of public revenues.

The OPEC member says it sits on around 10 percent of global reserves and pumps around 2.8 million barrels per day.
COMMENTS
Comments are moderated and generally will be posted if they are on-topic and not abusive.
For more information, please see our Comments FAQ