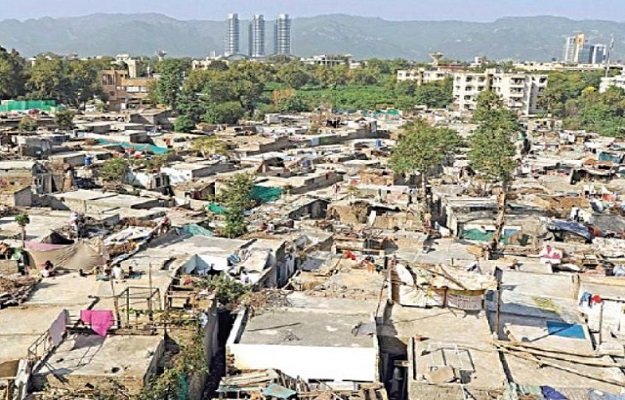 ---
ISLAMABAD: The Capital Development Authority (CDA) on Friday submitted a report to the Islamabad High Court (IHC) which states that a phase-wise operation will be launched after Eid to remove illegal slum settlements in the federal capital.

CDA counsel Raja Adnan Aslam told the court that the operation will be conducted in four phases and would also involve assistance from the police and Rangers.

According to the report, submitted before IHC judge Shaukat Aziz Siddiqui, at least 42 illegal slums exist within the jurisdiction of the CDA and the Islamabad Capital Territory Administration.

The court expressed satisfaction with the plan and expressed its hope that the CDA would execute its constitutional responsibilities and would not buckle under pressure.

The CDA counsel later told The Express Tribune that no timeframe for eviction of illegal slums has been listed in the report.

During the last hearing, the court had directed the ministry of interior, the CDA, the ICT Administration and the police to submit a report delineating a plan for the removal of illegal slums.

Meanwhile, a man and a woman interrupted court proceedings when they stood up and started shouting at the bench.

The duo said they were also Pakistanis and it was the responsibility of state to provide them with shelter, food and other facilities.

The bench observed that it was court's responsibility to protect the rights of the people, before directing police officials to escort the disruptive duo out.

Earlier, Justice Siddiqui remarked that because of the sluggishness of the CDA, people have built houses on land that the civic agency had marked for the development of new sectors. He also said that slums have become dens of crime.

While holding the CDA responsible for the spread of illegal slums, the bench had remarked that its enforcement department was more interested in making headlines than actually doing any practical work.

The CDA chairman had told the court that steps were being taken to ensure peaceful eviction from slums.

The IGP had assured the court that full support and protection would be provided if the authorities decided to conduct an eviction operation.

The case was adjourned till July 24.

Published in The Express Tribune, June 27th, 2015.
COMMENTS
Comments are moderated and generally will be posted if they are on-topic and not abusive.
For more information, please see our Comments FAQ