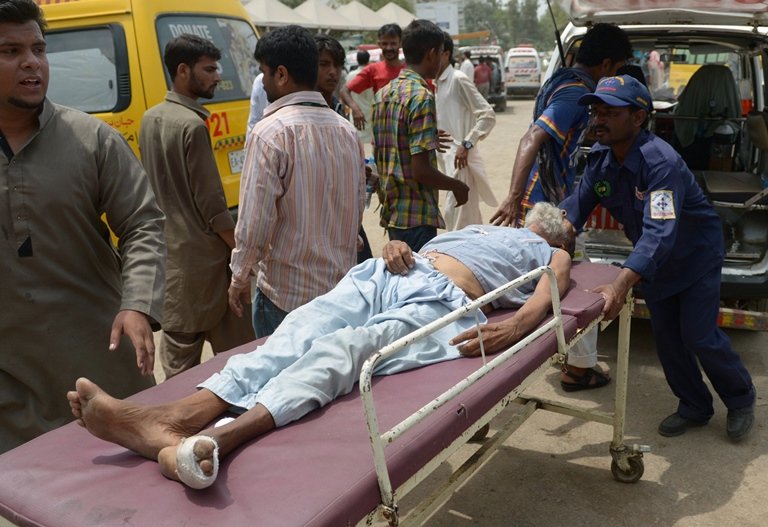 ---
KARACHI:



An analysis of the 353 heatstroke patients treated at the Aga Khan University Hospital during the last five days indicates that most of them had low levels of sodium and potassium from excessive sweating. Of these 353 patients, 31 perished.






"Most affected individuals can replenish their salt and water content with ORS or a sports drink. However, patients suffering from illnesses should always consult with their physician first," said Dr Munawar Khursheed, AKUH emergency medicine consultant. According to him, heatstroke occurs when body temperature rises to 40o C or higher. "Avoid heatstroke by following some very simple steps; wear loose clothing, avoid direct exposure to the sun and drink plenty of fluids. If you notice the symptoms of overheating, high body temperature, red or dry skin, a rapid pulse, a throbbing headache or dizziness, go to a hospital immediately."


AKUH received 43 patients in the last 24 hours. No new deaths were reported by the hospital.

Published in The Express Tribune, June 27th, 2015.