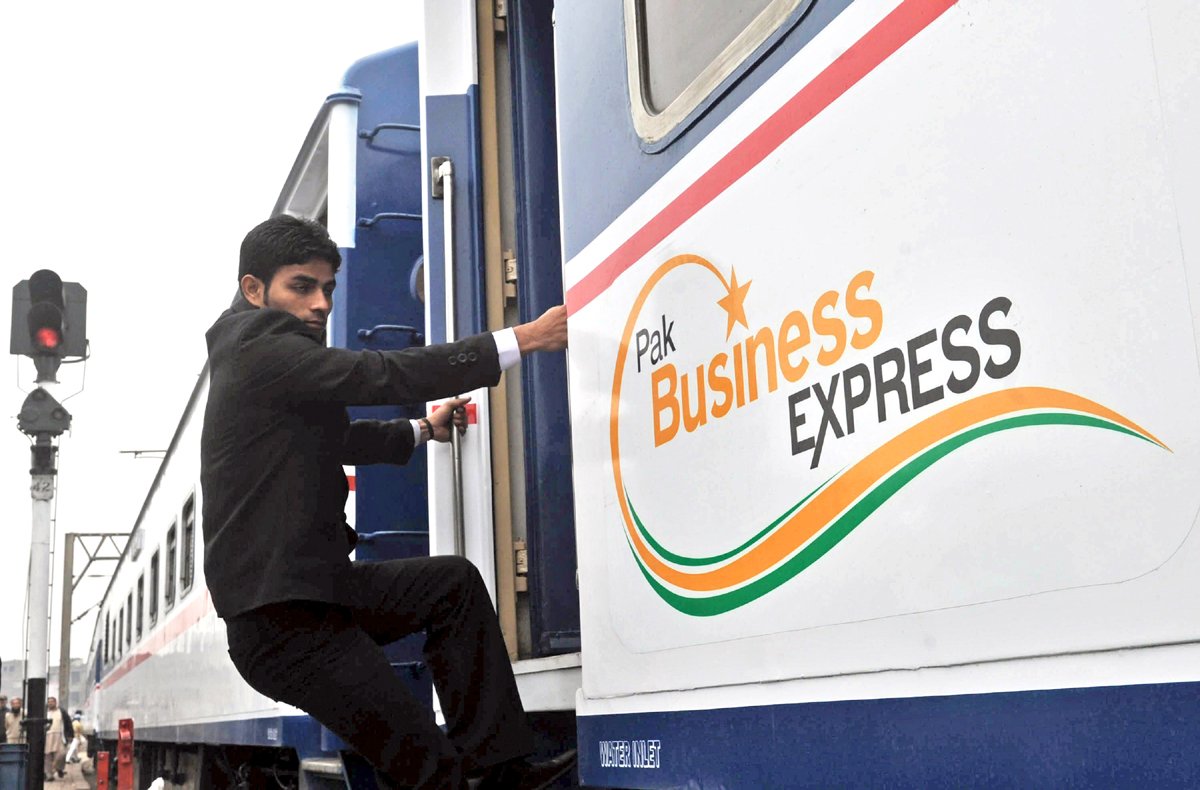 ---
LAHORE: Frustrated management at Pakistan-Business Express has started sending legal notices to Pakistan Railways over non-compliance of the agreement signed between the two parties.

Pak-Business Express is a public-private partnership that sees the locomotive utilise Railways' infrastructure and share profits with the national kitty.

However, since its inception, the two have remained at loggerheads over various issues.

Now, the management at Pak-Business Express is claiming that conditions agreed upon at the time of signing the deal are not being met by Pakistan Railways.

Read: PR agreement: Railways needs $12 billion for 'complete revamp'

"We have sent some seven notices to Pakistan Railways in order to get compensated against the agreed services which the management is not providing us, thereby damaging our quality circle," said Pak-Business Express Director Operations Mian Shafqat Ali, while talking with The Express Tribune.

"To date, we have not received any answer from Railways against the notices we have sent to them which shows their non-serious attitude," he added.

The notices issued include the explanation and compensation for late departure and arrivals of trains, non-provision of agreed locomotives and coaches, annual maintenance and occupancy ratio issues.

Ali said that some of the violations of the agreements, like annual maintenance, could prove risky during journeys.

However, Railways rejected the claims, saying that they are not violating the contract and are providing the agreed facilities.

"Railways can never cause any harm to passengers, no matter which train they are travelling on," said Pakistan Railways Director Public Relations Rauf Tahir. "It is providing the agreed locomotives and is complying with all contractual agreements."

Read: Locomotives: Railways spends Rs11b on repair

The battle between the two managements has been a lengthy affair already - that started soon after the inauguration of the joint venture back in February 2012.

Railways has also come up with a counter. It has started another service - Green Line Train - offering almost the same services as Business Express.

"Railways has always threatened us through fines or other means," said Ali. "We are bound to pay the penalty as we have to sustain. Now, when we are sending them notices they are not responding."

Published in The Express Tribune, June 26th, 2015.

Like Business on Facebook, follow @TribuneBiz on Twitter to stay informed and join in the conversation.
COMMENTS (1)
Comments are moderated and generally will be posted if they are on-topic and not abusive.
For more information, please see our Comments FAQ