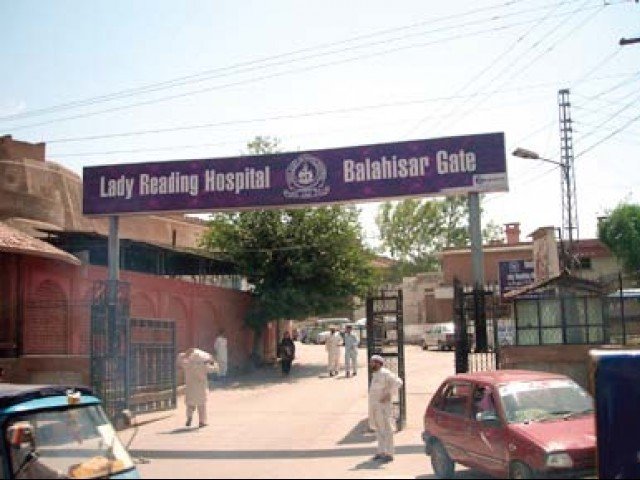 ---
PESHAWAR: About 35 enraged protesters took over the Emergency and Trauma Centre of the Lady Reading Hospital (LRH) after their relative succumbed to his injuries at the facility.

Safeer, 34, a Mazda driver, passed away after he was severely injured when he hit a trawler in the Tarnab area on GT road. He was rushed to LRH's Emergency ward but succumbed to his wounds.

Read: Hospital shuts down: Paramedics go on strike in Malakand

Safeer's relatives said his injury was minor but died because of the hospital staff's negligence.

LRH spokesperson Jamil Shah told The Express Tribune, on the other hand, that the deceased was brought to the facility in critical condition and doctors tried their level best to save his life.

Shah added that the protesters, including the deceased's daughter and other relatives, manhandled medical officer Dr Saeed along with a male nurse Asad, and also blocked entry of patients in Emergency.

Read: Trouble at children's hospital: Eight men arrested as protesters refuse to budge

The police had to be called in to bring the situation under control.

Meanwhile, a three-member inquiry committee has been formed to investigate Safeer's death.

The committee, which comprises LHR deputy medical superintendent Dr Ghulam Subhani, Superintendent Police City Afzal Khan and Dr Muzaffruddin Sadiq, will submit its recommendation in three days.
COMMENTS
Comments are moderated and generally will be posted if they are on-topic and not abusive.
For more information, please see our Comments FAQ