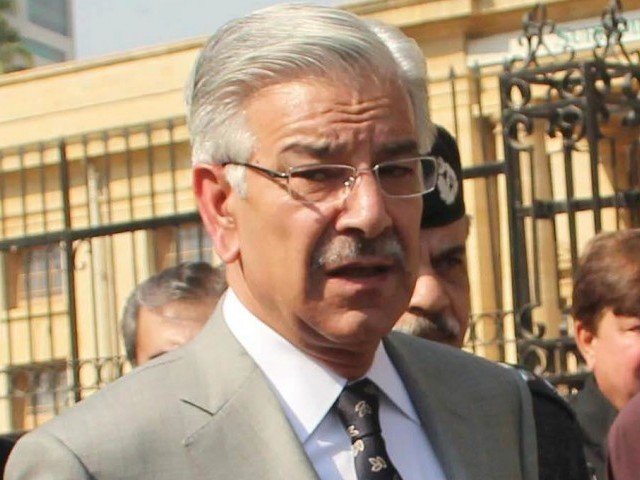 ---
ISLAMABAD: Water and Power Minister Khawaja Asif held the Sindh government responsible for the deaths of almost 1,000 people as a result of an unprecedented heatwave in Karachi.

"The basic responsibility of the Karachi deaths is of Sindh government. In Karachi, 70% of the casualties were labourers who lost their lives during the heat wave," the minister said while addressing a session of the National Assembly.

Read: Pointing fingers: Minister blames federal govt for not resolving power crisis

"It is a huge tragedy," he said, adding that he has directed the National Electric & Power Regulatory Authority (Nepra) take notice and submit an inquiry report over the incident.

Asif stated that due to climate change, the intensity of heat was increasing. He also stated that power load-shedding started from the first of Ramazan and added that the government was trying to tackle the issue.

Replying to the opposition's criticism regarding the unavailability of graves in Karachi graveyards the other day, the minister remarked that the shortage of land in the graveyards was due to the illegal housing colonies being built on graveyards' land.

Read: Fatal heatwave: Karachi running out of space for the dead

"If the living indulges in china-cutting, how will the dead find any space in graveyards?" questioned the minister.

He went on to suggest the Sindh government allocate land for new graveyards.

Asif, who is also the defence minister, claimed the power load-shedding would end by 2017.

Newly-installed power plants will enable the government to overcome the on-going power cuts by 2017, he told the lower hourse.

"Our government will feel pride by overcoming this chronic problem," he said, adding there are 16% land losses in the power sector.

Read: Failure to act: PTI demands resignation of water and power ministers

Meanwhile, Chief Whip of the PML-N in the National Assembly Sheikh Aftab moved a motion on the deaths of innocent people due to the heatweave in Karachi.

The debate on this issue will continue in next session as Deputy Speaker Javed Abbasi prorogued the session for an indefinite time period.