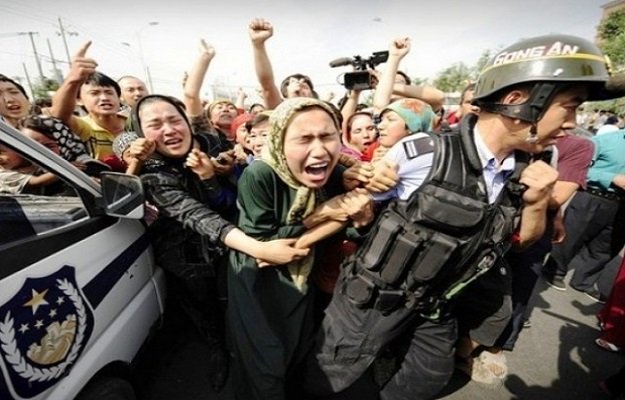 ---
BEIJING:



Ethnic Uighurs attacked police with knives and bombs at a traffic checkpoint in China's far western Xinjiang region, Radio Free Asia reported on Wednesday citing varied claims of casualties ranging between 18 and 28.




The attack occurred at the beginning of the fasting month of Ramazan on Monday in the southern city of Kashgar, where tensions between Uighurs that call the region home and the majority Han Chinese have led to bloodshed in recent years.

Kashgar is at the other end of China-Pakistan Economic Corridor that is planned to start from Gwadar in Balochistan.

Suspects killed several police officers with knives and bombs after speeding through a traffic checkpoint in a car in Kashgar's Tahtakoruk district, US-based Radio Free Asia said, citing Turghun Memet, an officer at a nearby police station.




Armed police responded to the attack and killed 15 suspects 'designated as terrorists', Memet said. The radio reported that in all between 18 and 28 people were killed, including several bystanders, but that police estimates of the toll varied.

Repeated calls to the Xinjiang government and public security departments were not answered.

Such incidents are frequently reported in overseas media but not confirmed by the Chinese government until days later, if ever.

Chinese foreign ministry spokesman Lu Kang told reporters that he could not immediately verify the report. "But if it is correct, then the Chinese government has the responsibility to take resolute steps to stop these kinds of violent terror acts, to maintain peace and stability in Xinjiang," Lu said.


Published in The Express Tribune, June 25th, 2015.
COMMENTS
Comments are moderated and generally will be posted if they are on-topic and not abusive.
For more information, please see our Comments FAQ