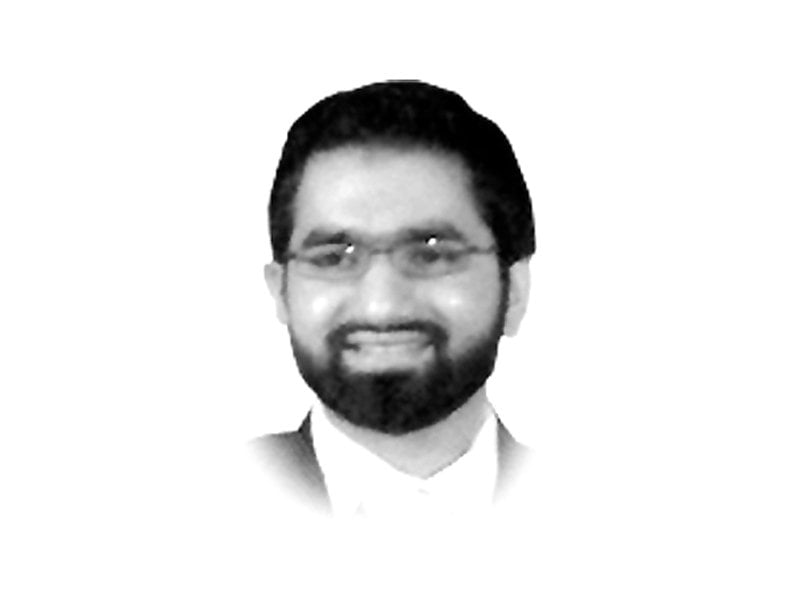 ---
Dr Arif Alvi is an acquired taste. He isn't your typical flash in the pan Pakistani politician who rides his 1,000-watt charisma to answer difficult questions. Instead, Dr Arif is that rare Pakistani politician whose substance overwhelms his style. He quotes ideas from Plato, Maulana Maududi, Marx and Thomas Piketty with equal ease. Even if you're a resident of his constituency in Karachi's Defence or Clifton area, you might not know that he was shot twice while protesting against Ayub Khan's military rule. "Suddenly my hand dropped and I started bleeding," says Dr Arif, recounting the moment he was shot right before curfew. "I held my limp hand and walked towards the hospital. My fingers were paralysed for months. I thought I would have to give up dentistry as a profession after I was shot." The bullets remain lodged in his body to this day.

Dr Arif is arguably Pakistan's most famous dentist-turned-politician. His journey from dentist to MNA has been colourful as he flirted with ideologies from the right, as well as the left (we forget this now, but he came of age politically when the Cold War was at its peak). After starting in politics from the grass roots as a polling agent, he joined a right-leaning religious party but soon grew disillusioned with their narrow focus at the time. "Gutter aur pani ka masla bhi woh Islami nizam lane sai theek karne ki koshish karte thay," he shares on a lighter note. "I always felt honest leadership is the real solution to Pakistan's problems," he says now. During military rule, he would continue to reach new heights in his other profession, i.e., dentistry. He would go on to become president of the Pakistan Dental Association. But he says he is a politician first.

Dr Arif is one of the founding members of the PTI and he shared a fascinating anecdote about his first presentation to Imran Khan. "I told him Pakistan needs an angry man in politics," he says. "Someone who can channel all the injustices in the country into anger that forces change to happen." On a lighter note, he says, he told "Khan sb that Pakistani politics needs an Amitabh Bachchan". Imran has been his hero ever since, even in difficult times which no one remembers now. Forget about tsunamis, this was the time when the party could barely produce an electoral splash in a bath tub. Dr Arif stood his ground with the party through thick and thin. My next question to him was about sticking to the party line, even when he might disagree with it personally. For example, there are many young change-makers who want to join the PTI's cause but might not agree with the dharna brand of politics. How does he manage his disagreements with the party?

"I have three options when I disagree with the party," he shares. "I can leave politics, I can join another political party or I can try to improve PTI from within. I don't agree with leaving politics because I feel personally responsible for improving the lives of street children who knock on our cars at traffic signals. And I genuinely believe PTI is the right party to bring change against the status quo. Hence I focus on improving the party from within. I will never disagree with my party in public."

Next, I ask him about the courage it takes to be a political worker in Karachi. The most difficult time in his life came after he said a few things on television that had never been said before. Shots were fired at his house in return and his wife received calls from relatives claiming Dr Arif wouldn't live for long. "My wife didn't talk to me for two weeks," says Dr Arif, the only point in the interview where he got emotional. "It was the most painful time in my life. She couldn't look me in the eyes. She didn't know how long I would live."

The purpose of this article is to find and share inspirational stories about everyday Pakistani heroes. If you know someone who should be profiled, send us a tweet @Mbilallakhani. The Extraordinary Pakistanis series doesn't argue for or against any political position. If we don't share these stories about Pakistan, no one else will.

Published in The Express Tribune, June 25th, 2015.

Like Opinion & Editorial on Facebook, follow @ETOpEd on Twitter to receive all updates on all our daily pieces.
COMMENTS (4)
Comments are moderated and generally will be posted if they are on-topic and not abusive.
For more information, please see our Comments FAQ