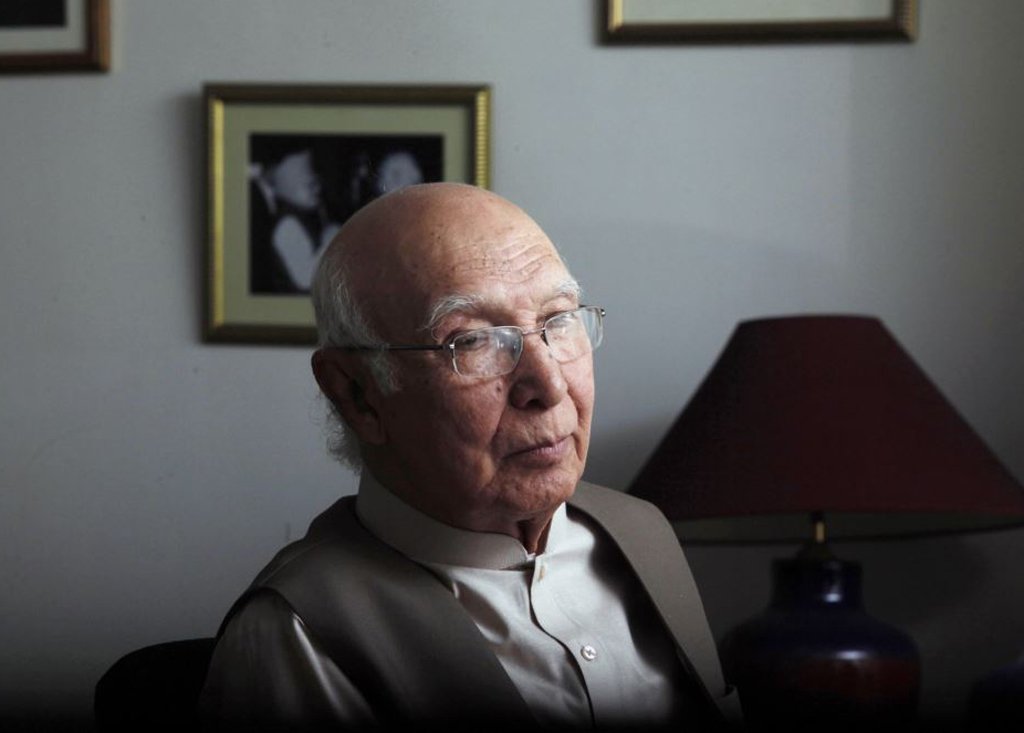 ---
ISLAMABAD: Afghan Taliban on Wednesday disputed Pakistan's top foreign affairs adviser Sartaj Aziz's claim that Taliban leaders had recently met representatives of a government-sponsored peace council in China.

"We do not know who went to Urumqi and who took them there," a Taliban official said, commenting on Aziz's statement.

In a veiled reference to Aziz's remarks, the Taliban leadership disowned the people who attended the meeting last month and said the group's office in Qatar has been empowered to pursue political activities.

Read: Spring offensive in Afghanistan: Pakistan warns Taliban to shun violence – or else

"It is also vividly clear that the Islamic Emirate (Taliban) has a political office for its political affairs which is responsible for handling all the internal and external political activities related to the Islamic Emirate," the Taliban stated.

"Ever since the inauguration of this Political Office, no one else has been granted permission to meet and discuss political affairs with anyone as a representative of Islamic Emirate without receiving prior authorisation by either the leader of Islamic Emirate or the political office itself," the Taliban leadership council added.

Aziz reportedly disclosed during a meeting of Parliament's foreign affairs committee in Islamabad on Monday that Pakistan had facilitated the talks in the Chinese city of Urumqi. He had also aprrised lawmakers that another meeting is expected soon.

Read: Afghan peace process: Islamabad ready to back peace talks

Aziz had also claimed the Afghan peace process could get momentum over the next three months.

Further, The Express Tribune has learnt three senior Taliban leaders met with Afghan defence minister-designate Masoom Stanekzai in Urumqi. The Afghan government has not commented on the meeting as yet, but last month it leaked information regarding a possible meeting to the media in Kabul.

However, the Taliban leadership council said anyone who meets outside the Qatar office will not represent the group.

"If something as such has happened or is planned for the future then it is merely a personal interaction which can in no way ever represent the Islamic Emirate," the Taliban said in a statement.

Read: Neighbourly action: Kabul wants Islamabad to throttle Taliban funding

Taliban sources told The Express Tribune that the Urumqi meeting has nothing to do with Taliban's contacts with China. Taliban leaders have been involved in a series of talks in China, Qatar and Pakistan over the past few months.

Further, it has been learnt that the UN mission in Afghanistan, UNAMA, had also planned unofficial talks of all Afghan sides in China. The UNAMA is promoting the inter-Afghan dialogue in the wake of the Taliban's refusal to hold talks with the government.