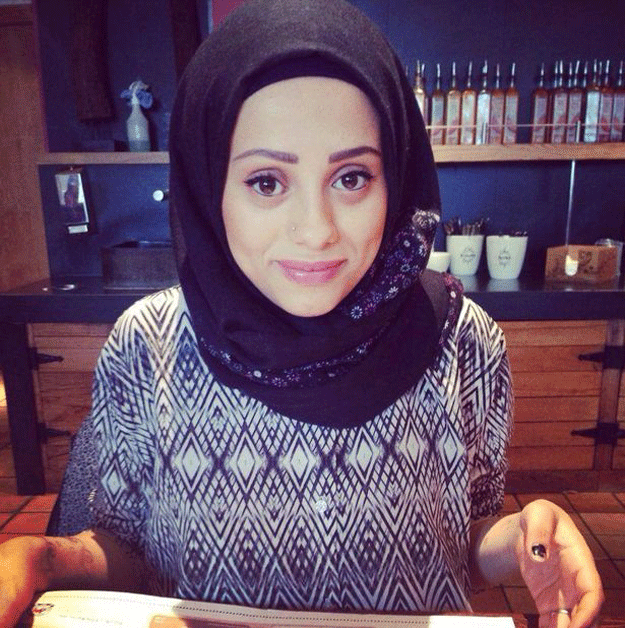 ---
A British Muslim student has claimed that she and her friends were 'humiliated' and 'victimised' by a driver of the National Express, a intercity coach operator in the UK.

Yusra Ahmed, a University of Leeds student, was travelling with her friends from Manchester to Leeds when she faced very hostile behaviour from the driver.

"She analysed each of our tickets and coach cards very closely which is something we noticed she didn't do to any of the other passengers," Yusra wrote in a Facebook post.


SOURCE: YUSRA AHMED FACEBOOK

The driver then asked them if they had any hot food in their bags and they replied they only had cold lasagna and rice. Hearing this, the driver started shouting at the girls that they "had better not be taking 'curry' on to her coach".

Read: UK school headmistress banned for life for persistent abuse against Muslims

"I told her that we weren't intending on eating on the coach but she continued shouting to us about stinking up her coach with curry," wrote Yusra.

Yusra and her friends then offered to give the food to the homeless person outside and keep the rest in the luggage section but the driver kept on yelling about their "smelly curry food".

"She was obviously targeting us of her preconceived ideas about brown people; we were visibly Muslim so this made it easier for her."

By this time, Yusra and her friends were fed up with the driver's treatment and called her racist. At this, the driver became extremely angry and told them they were not allowed to travel on the coach.

When a security guard came up to see what was going on, they were told to apologise to the driver for calling her racist.

They then had to wait two hours for the next coach.

Read: British journalist accused of racism after linking Pakistani men to sex abuse

Yusra's facebook post has gone viral and others have turned to Twitter to show their support to her.

https://twitter.com/RuwaydaMustafah/status/612026996059717633


Just heard about shocking racism from @nationalexpress driver. When are you going to sort it out? https://t.co/spS46i7wc7 #NationalExpRacism

— Selppa (@SelppaSelppa) June 19, 2015
Absolutely disgusted by this behaviour from @nationalexpress staff. https://t.co/qwQnh30qom I really hope something is being done! @nxcare.

— Shabina Raja (@shabinaribena89) June 19, 2015
Had the shoe been on the other foot, things would have been handled very differently, disgusted at @nationalexpress https://t.co/hFUjWA7dN1

— ayp (@asmooyp) June 20, 2015


A spokesperson for National Express said they were investigating the incident.

"We take reports of unacceptable behaviour very seriously are investigating the issues raised by this serious complaint as a matter of priority."

Yusra, however, said they had not yet been contacted by National Express even though they had been assured they would be contacted in three days.

The article originally appeared on the Mirror.