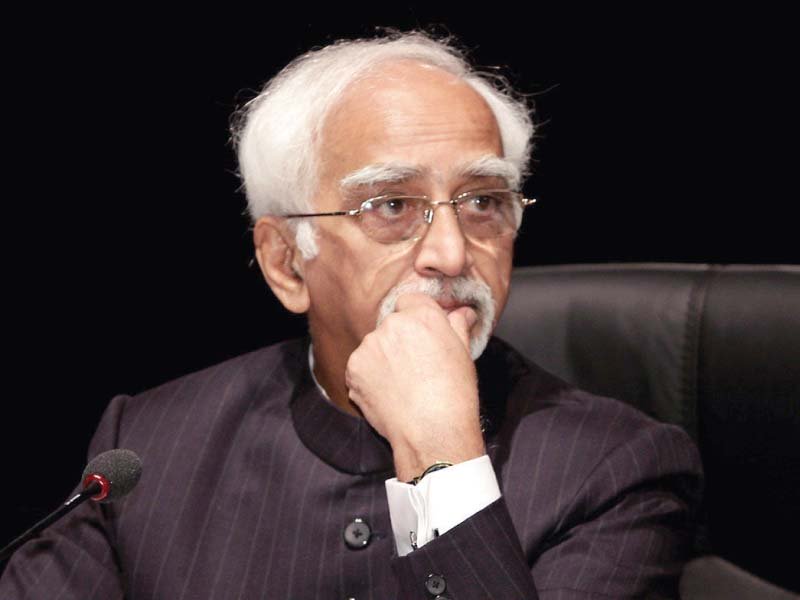 ---
NEW DELHI: An embarrassing controversy erupted around India's International Yoga Day celebrations when the Indian vice president found he had not been invited to the event in which Prime Minister Narendra Modi led thousands of yoga practitioners at New Delhi's central avenue, Raj Path.

Vice President Mohammad Hamid Ansari, who is also the chairman of the Rajya Sabha, was not seen in the celebrations – a fact that was sarcastically pointed out on Twitter by the ruling Bharatiya Janata Party (BJP) General Secretary Ram Madhav.

Madhav had implied in his comment that Ansari, being a Muslim, had skipped the event. He had also claimed that the Rajya Sabha TV, which is nominally controlled by the vice president, had also blacked out the event.

However, the BJP general secretary later modified his stance and wrote that he had been misinformed and that the vice president did not attend because he had been unwell.

This string of comments on social media elicited an immediate response from the Ansari's office, which said that the vice president was in good health but did not attend the event as nobody had invited him.

"The vice president does not go anywhere without an invitation," said his office.

Apparently, the Ministry of Traditional Medicine forgot to invite the VP. Later, Ram Madhav apologised for his comments and deleted his tweets but the controversy has ended up embarrassing India.

Further, the Indian government also apologised for Madhav's comments. "We apologise for that," yoga minister Shripad Naik told reporters.

"It should have been avoided, it's a mistake," he added.

Published in The Express Tribune, June 23rd, 2015.