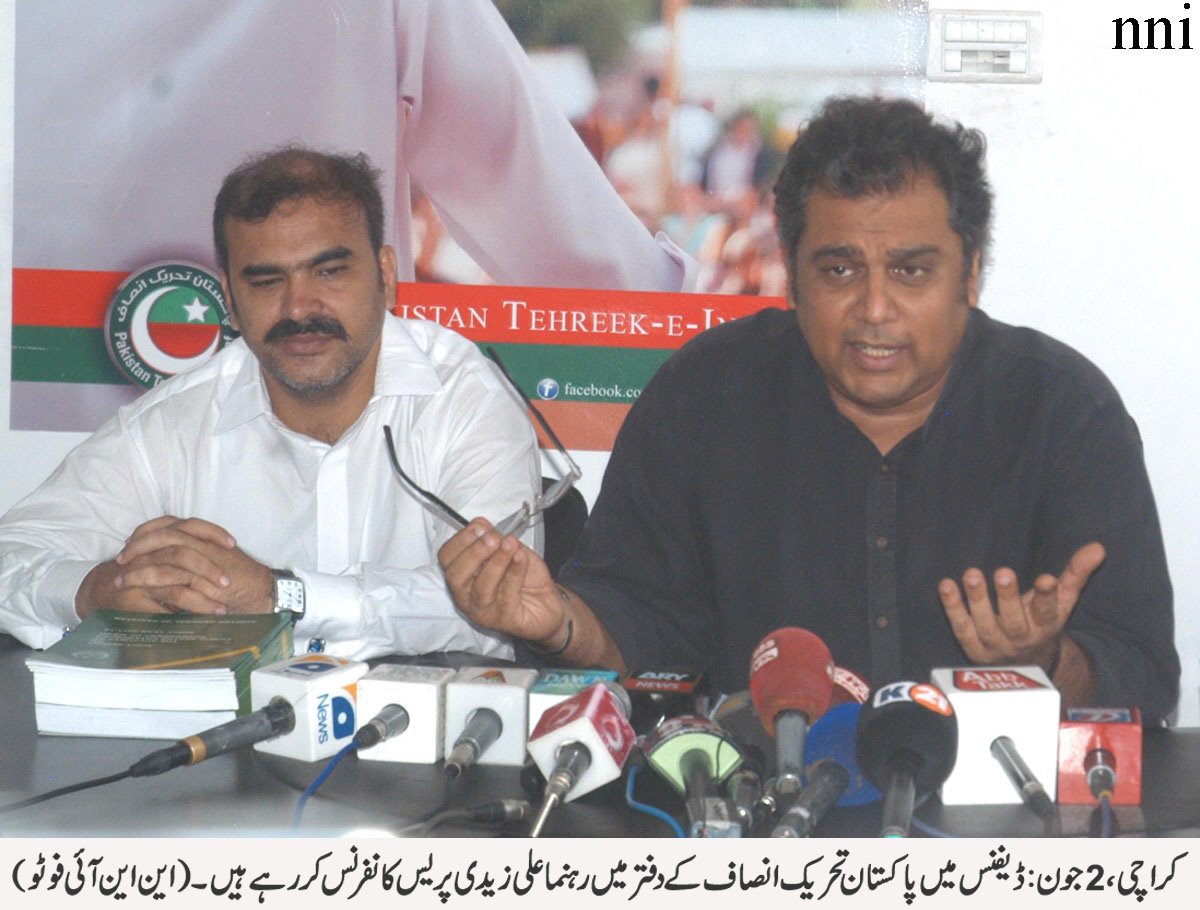 ---
KARACHI: Pakistan Tehreek-e-Insaf's Karachi sector urged K-Electric and the Karachi Water and Sewerage Board (KWSB) to end the water and electricity crisis in the city.

People in Karachi welcomed the holy month this year with hours of power outages and a water shortage, said PTI Karachi president Ali Zaidi. He demanded the National Electric Power Authority (Nepra) regulator, along with the federal and provincial governments, take notice of the major power outage in Karachi.

"The holy month has just begun and we are facing a severe energy crisis," he told The Express Tribune.  He added that K-Electric should have been prepared much before the start of the month.

Zaidi said that even the areas which were considered as 'no-energy-loss' areas are now experiencing load-shedding, electricity fluctuation and water shortage. "It is so disturbing that proper electricity and water cannot be supplied uninterrupted at least during the Iftar and Sehr times," he said.

He said the Sindh government, the federal government and Nepra must hold K-Electric responsible for the power outage in the city, as the economy of Pakistan cannot afford to have Karachi without power.

Zaidi also said that the regulator's role should not be limited to merely setting electricity tariffs. "The role of Nepra should be that of a watchdog," said Zaidi. He added that Nepra's role must be played on behalf of the interests of its consumers and it must ensure a proper operational and planning standard for the industry to run smoothly. He said that the working of KWSB must be taken into account and their performance should be monitored.

Published in The Express Tribune, June 22nd, 2015. 
COMMENTS (1)
Comments are moderated and generally will be posted if they are on-topic and not abusive.
For more information, please see our Comments FAQ