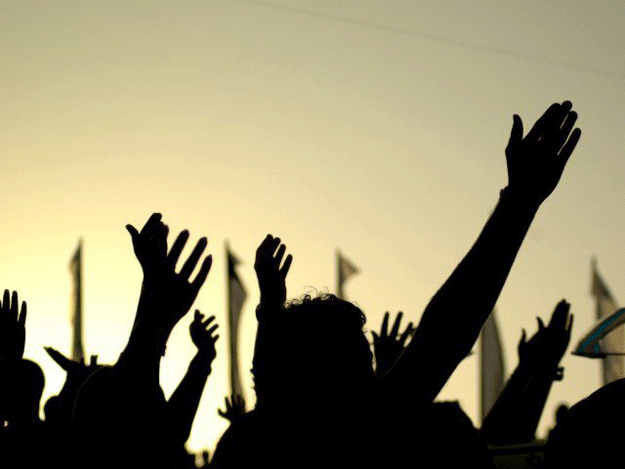 ---
HYDERABAD: Sindhi nationalist leaders appear eager to defy Pakistan Peoples Party's co-chairman Asif Zardari from playing up the time-honoured 'Sindh card' once again. Lambasting the PPP's provincial government for alleged corruption and mismanagement, they demanded stringent action against all corrupt politicians and bureaucrats.

"The PPP's corruption has destroyed Sindh.  Its Sindh card will not work," said advocate Ayaz Latif Palijo, president Qaumi Awami Tehreek, in a press statement on Wednesday. "The corrupt ministers and bureaucrats should be arrested. Any leniency [with them] will be tantamount to enmity with Sindh."

Palijo observed that corruption paves way for crimes and extremism in society. He cited the public acknowledgment of chief minister Sindh inspection committee's head Haji Muzaffar Shujra accepting rampant corruption in the departments of the provincial government. "Sindhis will foil Zardari's manoeuvre of playing the Sindh card again."

Meanwhile, Sindh Taraqi Pasand Party's chairman Dr Qadir Magsi observed that the law enforcement authorities carrying out security operation have exposed corruption of the provincial ministers and advisers. "Zardari's anger is an instinctive reaction to save himself," said Magsi in a press release. "And, this has nothing to do with democracy or rights of Sindh."

He advised the people of Sindh not to get influenced by the fiery expression of such sentiments against the army. "Asif Zardari has made MQM its centre of politics instead of the people."

Sindh Nationalist Party's chairman Ameen Bhambro demanded that the people responsible for corruption in the provincial government should be arrested and the looted national wealth should be recovered. "The people, the media and other organizations have been complaining for a long time that large-scale corruption was happening and Sindh's wealth is being plundered."

Published in The Express Tribune, June 18th, 2015. 
COMMENTS (3)
Comments are moderated and generally will be posted if they are on-topic and not abusive.
For more information, please see our Comments FAQ