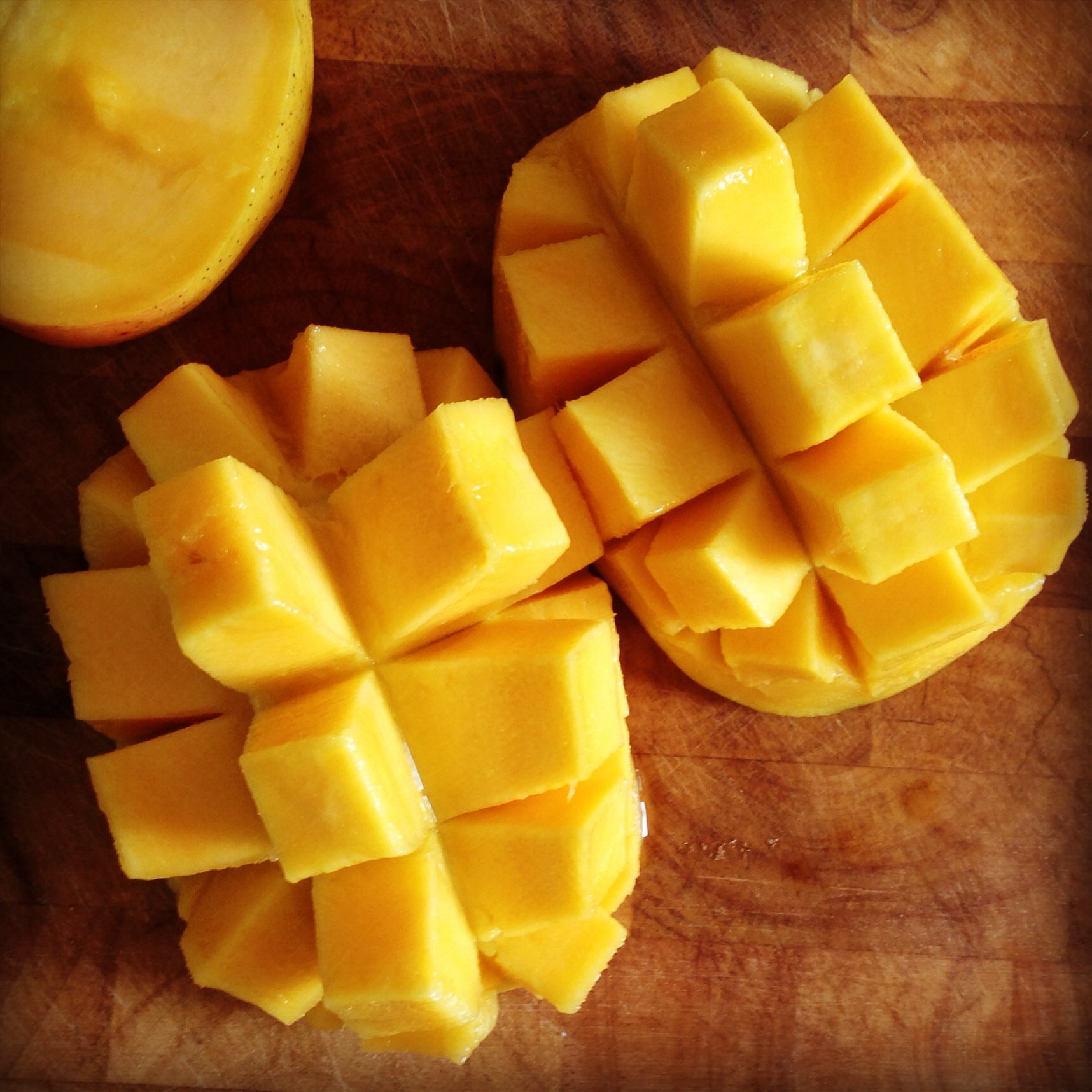 ---
It's the summer and all we look forward to this season are mangoes. Known to be the king of fruits and national fruit of Pakistan, mango can be enjoyed throughout the day, be it in the form of shakes in the morning or desserts in the evening.

Apart from being sweet and juicy, mangoes offer a number of health benefits, including treatment for your skin and hair.

Here are six uses of this delicious fruit, as compiled from healthimpactnews.com and stylecraze.com.

1. Treatment for blackheads

You don't need to worry about your blackheads as an instant pore-cleanser in your fridge can do the job. It's a bit surprising but mangoes can actually remove blackheads. Prepare a scrub by mixing a teaspoon of mango pulp, half a teaspoon of milk or milk powder and honey. Rub the mixture all over your face in circular motion. It will work as an exfoliator and help remove dead skin and blackheads, which result in a natural glow on your face. 

2. As homemade face-wash

Mangoes contain Vitamin A and Beta that revive and add shine to your skin, reducing dark spots, blemishes and acne. A homemade face-wash can cleanse your face effectively as it deeply reaches your pores. To prepare it, mix one teaspoon each of mango pulp and powdered almond. Add a tablespoon of milk to this mix and grind it into a paste. The face-wash can be applied on all skin types and washed after 20 minutes. 

3. As homemade conditioner

Mangoes are great for dry, brittle, damaged, frizzy, puffy, tangled, in short, all types of hair. It nourishes the hair as it seals cuticles with Vitamins A and C. To prepare a regular conditioner, mix mango pulp with a spoonful of yogurt and two egg yellows. Apply this mixture on your head for at least 30 minutes. It will leave your hair soft and manageable. If your hair requires more nourishment, you need to opt for a deep conditioner. Mix a quarter cup each of aloe vera gel, and ripe peeled and chopped mangoes with Greek yogurt. Leave the mixture on for 30 to 60 minutes before rinsing. Cover your hair with a shower cap or plastic wrap for better results. 

4. Treatment for dandruff

As mentioned earlier, mango contains Vitamin A that helps fight dandruff and adds shine to your hair. It is often used as an ingredient in hair moisturisers. Vitamin E present in the fruit improves scalp circulation and encourages hair growth. Mango seed can help you get rid of dandruff. You can also mix it with mustard oil and leave it out in the sun for a few days. Application of this mixture can control alopecia, hair loss, early greying and dandruff.

5. To boost weight loss

Vitamins and nutrients in mangoes help the body feel fuller. Also, the fibrous fruit boosts the digestive function of the body by burning additional calories, helping in weight loss.  Like papayas, mangoes also help in improving digestion because they are rich in fibres. Fibres help in good bowel movement and this, in turn, helps increase metabolic rate. Increased metabolic rate helps cut down excess stomach flab. So, mangoes are good for people on a diet.

6. To prevent a heat-stroke

Mangoes come at a time when the sun is bogging you down in the summer. To prevent a possible heat-stroke, you need to maintain the fluid level in your body. This rich source of potassium maintains the sodium compound, which results in fluid-level regulation. The king of fruits also controls homocystiene levels in the blood, which are otherwise harmful to blood vessels that are known to cause a stroke. Chop a mango in a juicer, add a little water and a tablespoon of honey to it. The juice will instantly cool you down and prevent you from getting a heat-stroke.

Published in The Express Tribune, June 17th,  2015.

Like Life & Style on Facebook, follow @ETLifeandStyle on Twitter for the latest in fashion, gossip and entertainment.

 
COMMENTS
Comments are moderated and generally will be posted if they are on-topic and not abusive.
For more information, please see our Comments FAQ