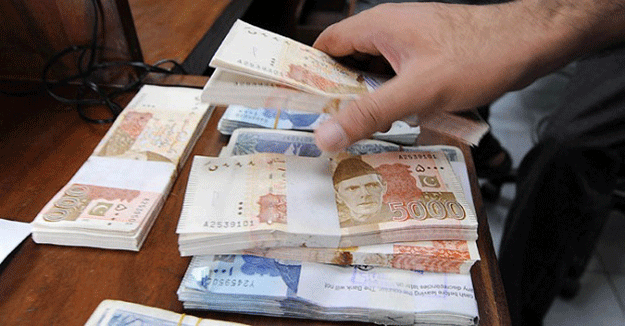 ---
ISLAMABAD:



Pakistan and International Monetary Fund's (IMF) relations will now test deeper waters as the Washington-based lender now expects Islamabad to start focusing on deep structural reforms, particularly in neglected areas of energy and taxation.




The upcoming approval of the eighth loan tranche of $506 million by the Executive Board of the IMF, which is tentatively scheduled to meet on June 26, will mark the beginning of phase-II that will focus on areas that Pakistan has so far failed to deliver in.

In a recent conversation with journalists, IMF Resident Representative in Pakistan Tokhir Mirzoev said the primary focus in the initial stages of the programme was on measures to stabilise the economy.

Key achievements to date include a low interest rate, low inflation, declining budget deficit, and higher reserve buffers.

After the stabilisation, the IMF now wants Pakistan to implement reforms in troublesome areas.

At a joint press conference in May, IMF Mission Chief Harald Finger emphasised structural reforms in tax administration, energy sector, restructuring of state-owned enterprises, and improving the business climate will be a priority in the remainder period of $6.6-billion bailout package.

In its last communiqué issued in May the IMF states, "The authorities' reform programme has reached its mid-point, and already produced important economic achievements: near-term risks have receded, foreign exchange buffers have been rebuilt, and the budget deficit has narrowed substantially.

"In an environment of low international oil prices, these achievements create ideal conditions to focus on deep structural transformation of the economy," said Mirzoev.

He said it would be important for the government to use this opportunity to advance structural reforms in the remainder period of the IMF programme, which is going to end in September 2016.

Meanwhile, progress on taxation reforms has been slow. In fiscal year 2014-15 budget, which is ending on June 30, the government withdrew Rs103 billion Statutory Regulatory Orders.

There was hope that the cost of tax exemptions that the government estimated at Rs477 billion by the end of fiscal year 2013-14 would come down to around Rs375 billion by close of this fiscal year.

However, the Economic Survey of Pakistan that the Finance Minister launched early this month revealed that instead of coming down, the cost of tax exemptions has gone up to Rs665 billion.

Out of Rs665 billion tax exemption, the cost of sales tax exemptions was Rs478 billion, according to the survey.

An amount of Rs389 billion was lost due to exemptions given to industries under the sixth schedule of the Sales Tax Act.

An amount of Rs286 billion was lost at the domestic stage and another Rs103 billion at the imports stage. The IMF said it was examining the reasons behind surge in cost of tax exemptions.

When asked, FBR Chairman Tariq Bajwa did not have answer as to why the cost went up despite withdrawing the SROs.

Tax collection has been a long-standing concern. As against the original target of Rs2.810 trillion, the FBR will be unable to collect more than Rs2.6 trillion despite levying Rs360 billion additional taxes in a single year.

The numbers of income tax filers stood at only 880,000, said Bajwa last week. The target was 1.2 million people.

"Raising tax revenue is critical for Pakistan to be able to invest what it needs in infrastructure, health, education, and social assistance," Mirzoev said.

He added that the best way to raise tax revenue is to broaden the tax base. If this agenda does not move forward fast enough, the government will eventually be left with difficult choices, such as raising existing tax rates or borrowing. There is not much scope for either.

The IMF also considers electricity surcharges as important in bringing the energy sector closer to cost recovery. These measures are only part of the reform agenda in the energy sector.

Published in The Express Tribune, June 16th, 2015.

Like Business on Facebook, follow @TribuneBiz on Twitter to stay informed and join in the conversation.
COMMENTS (4)
Comments are moderated and generally will be posted if they are on-topic and not abusive.
For more information, please see our Comments FAQ